Vishal Muttemwar takes lead to appeal support for his father

Nagpur Today: Vishal Muttemwar, the son of Vilas Muttemwar continued the work of his father and was seen during the Padyatra. People welcomed him too and assure support and votes to his father Vilas Muttemwar.
Nagpur Today trailed the Padyatra of Vilas Muttemwar on the 10th day.
09:00 am: Venu Corner, Manewada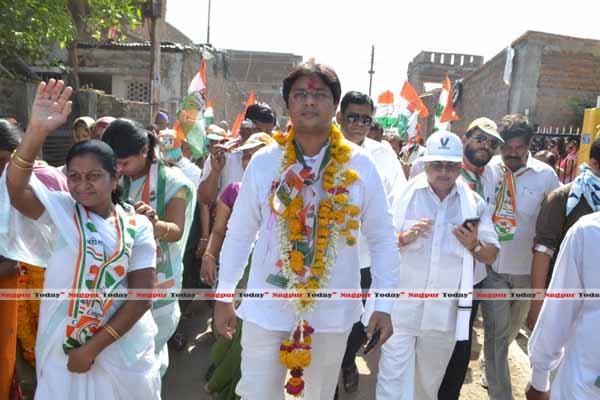 09:20 am: Pragati Nagar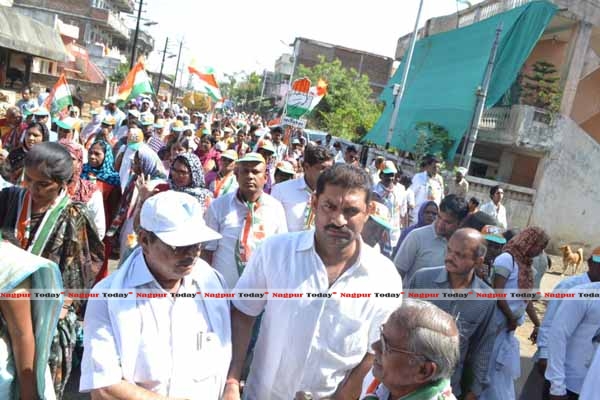 10:00 am: Jhuna Babulkheda, Basanth Nagar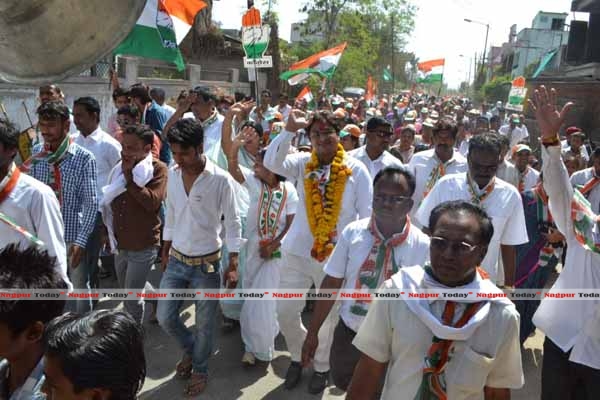 10:45 am: Bhagwan Nagar
11:05 am: New Balaji Nagar
11:30 am: Mahatma Fule Nagar