Vilas Muttemwar walks through South West Nagpur amidst rousing welcome

With the rising sun radiating considerable amount of heat, Vilas Muttemwar, Congress candidate from Nagpur Lok Sabha reached out to the masses in South West Nagpur (Block No 9) on Friday. He started from Mate square and took his padyatra through Gopal Nagar, and finally culminated at Shahakar Layout.
Nagpur Today tracked Muttemwar on his trail
08:40 am: Mate Square: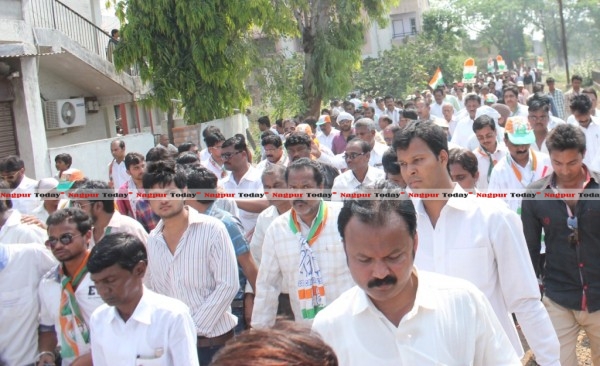 08:50 am: Gopal Nagar: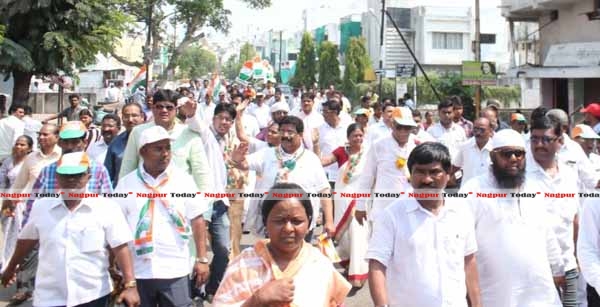 10:20 am: Ujwal Layout: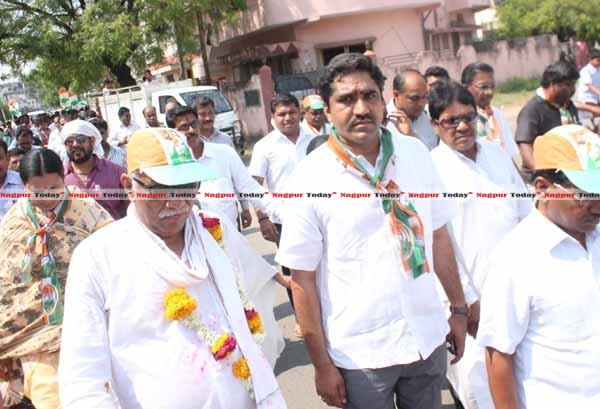 10:30 am: Azad Nagar: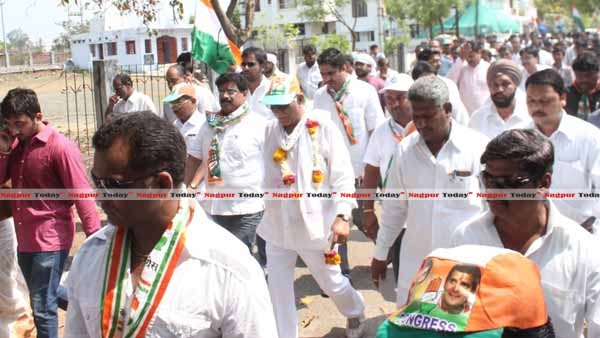 10:45 am: Trimurti Layout:
11:00 am: Surve Nagar: Bowed down to the diety at the temple there. People welcomed him.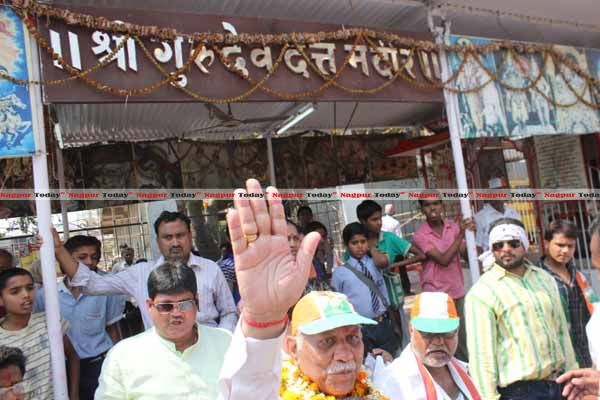 11:15 am: Renghe Nagar:
11:20 am: Trimurti Nagar: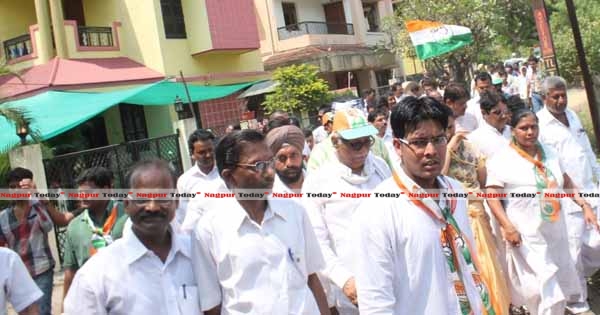 11:35 am: Shri Sainath Nagar:
11:40 am: Adarsh Colony: He sat on a chair, since he became very tired. He had two glasses of water. Some people had taken his interview. He said that other leaders should walk among the denizens instead of using four-wheelers.
11:00 am: Shahakar Layout: Vilas Muttemwar ended his Padyatra and left for the Airport to be with Congress Vice-President Rahul Gandhi.