Vilas Muttemwar could prove to be savior against tarnishing Congress image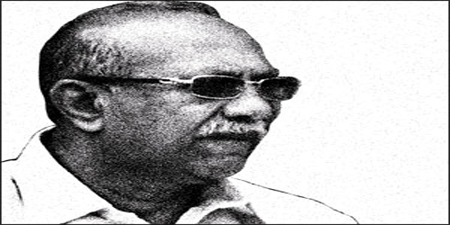 Nagpur : Even as whispers and voices air across various political corners of Maharashtra in general, and Vidarbha in particular, lamenting the biggest and probably the last cabinet reshuffle in the UPA-2 Government, the move has even raised the eyebrows of many in the Congress camp itself. Though the reshuffle is being dubbed as sole Congress game, some of the party's bigwigs seem to be unhappy with the final list that came out in the open. Among the 22 ministers that changed portfolios, including 15 new inductions, not a single party leader from Maharashtra has been accorded any berth.
As a matter of fact it was strongly believed among the party cadres that the vacancy created by the sudden demise of Congress strongman Vilasrao Deshmukh would be filled up by accommodating affluent party leader like Vilas Muttemwar in order to set the stage for upcoming general elections next year. Even the resignation of Mukul Wasnik on the eve of the reshuffle extended strong indications for inclusion of Muttemwar in the cabinet. However, on the contrary, the party's otherwise decision came as a surprise for many, especially at a time when there is serious need of non-tainted faces in the party.
Resentment in Vidarbha
There seems to be a great deal of resentment among the party workers from Vidarbha for not including their representative in the Union Cabinet. The cabinet reshuffle might be aimed at matching equations in line with forthcoming elections but ignoring Maharashtra in the fresh setup could prove to be hefty for the UPA already reeling under attack in view of the series of scams and allegations. Congress deadly needed a face with clean image to cover up its overall position. However, for the reason best known to Congress hi-command, Maharashtra has been left away in the party's poll exercise.
Suitable Pitch against Gadkari
There have been clear indications that BJP will field its national president Nitin Gadkari as its candidate from Nagpur Lok Sabha Constituency for ensuing general elections. The recent financial expose about Gadkari's corporate interests seems to have damaged Gadkari's brand image but the party's strong backing of him have repaired the loss to great extent. In the current purview, Congress needed a candidate with proven political record and more important, with a non-tarnished image free from the allegations of financial or corporate manipulation to field against Gadkari. And non other than Muttemwar, a seven time winner from Nagpur seat could be the better choice. Elevating him to the cabinet portfolio would have certainly strengthened the his position as defeating the BJP's prospective prime ministerial candidate will be the most challenging affair likely to be faced by Congress. In this section, Congress clearly fails to deliver what could be the game changer in the poll preparation.
Scam allegations bypassed
While UPA's recent encounter with series of scam allegations put the government and Congress in grey shade, the recent reshuffle showed no signs of repent. Instead, the message was loud and clear that the government would not bow down before those crying foul against its ministers. Salman Khurshid's elevation as Minister of External Affairs firmed this message. No head was changed in the ministries which faced scam allegations, including coal and mines. It was quite surprising to see mines minister Dinsha J Patel cherishing his elevation to the rank of Cabinet minister. Political analysts feel such random giving in, to the whims and fancies may let UPA, especially Congress, to face tougher times ahead. Except NCP leader Tariq Anwar, rest others from Maharashtra have been kept aside while strong projection for this Congress ruled state was the need of the hour. Muttemwar would have proved to be not only image savior but also the one of the party's major winning faces in Vidarbha.
Vidarbha screams, Telangana dreams
Not too long ago, Muttemwar had invited ire of Congress supremo and other party leaders for raising a strong pitch in favor of separate Vidarbha state. While this did not go down well with most of the party men, keeping Muttemwar out of recent reshuffle for the heck of it might fuel the fire further, thus costing the party dearer. A simple comparative equation clearly shows how Congress took this opportunity to settle score with Muttemwar for making his point in favor of Vidarbha. However, Muttemwar clearly took this initiative as an image building exercise which also appealed majority of people. Meanwhile, the Telangana issue which is yet another obstacle in the way of political ambitions of few Congress leaders also took the Congress by its heels. In the latest reshuffle, the party MPs from Telangana Sarvey Sathyanarayana from Malkajgiri, a suburb of Secunderabad and Porika Balram Naik, MP from Mahbubabad have been rewarded with Cabinet berths for not raising voice in favor of Telangana formation. The decision has developed fresh mass anguish in the region towards the party and also its new ministers who did not heed to their cause. Similar resentment is clearly understood to be cropping up among the people in Maharashtra, especially Muttemwar's strong supporters in Vidarbha, for denying Muttemwar and Maharashtra its clear share of power. It's time to rethink for Congress.
Nagpur Today Team