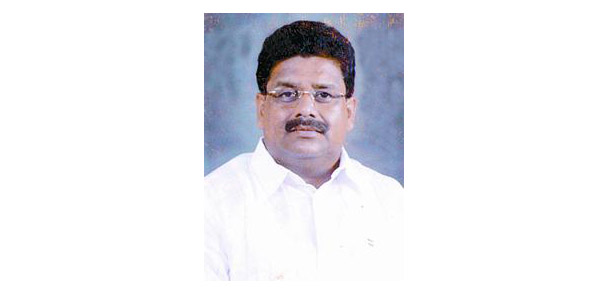 Nagpur News: The Congress Corporators in Nagpur Municipal Corporation (NMC) have directly blamed the Orange City Water (OCW), which has been given contact by the NMC for supplying water to Nagpur city, for severe water shortage despite having adequate water stored in various reservoirs and tanks. The OCW mess has resulted in citizens crying for a drop of water in the situation of plenty.
The Leader of Opposition in NMC Vikas Thakre, who led a delegation Congress Corporators, met NMC Commissioner Shyam Wardhane and apprised him of OCW's haphazard handling of water supply issue, and, warned, too, that if the OCW authorities failed to sensibly deal with water supply, the Congress Corporators with support from their respective Wards would launch a strong protest on the water supply issue.
Vikas Thakre blamed non-coordination between NMc's Water Works Department and OCW for the dismal water supply to many areas of the Orange City. The City Women's  Congress President Aabha Pande, Sujata Kombade, Yogesh Tiwari, Arun Daware, and others were present on the occasion. Thakre lamented that the OCW officials are insensitive towards citizens' problems on water supply front and, the company also lacks skilled manpower to handle the core issue of water supply. He also demanded that the Commissioner should hold a meeting of NMC and OCW officials and sort out the problem of water supply.
Aabha Pande, too, slammed the OCW officials of neglecting people's problems when the citizens call the OCW authorities on the helplines provided by them for resolving the problems of water supply. The OCW men take no note of complaints lodged by people through these helplines, added Aabha Pande. The pipeline laying works, according to rules, should be completed within 45 days but the works take months together to complete them. The dug up roads have been leading to many accidents, but the OCW officials, it appears, are unmoved by the fatal accidents.
ULTIMATUM TO OCW: The Mayor Anil Sole has given ultimatum of four days to OCW to correct the mess they have created on water supply front after receiving a mountain of complaints in this regard. The Mayor had convened a meeting to review the water supply situation wherein several NMC officials and office-bearers of Water Works Committee had raised eyebrows over the methods of OCW on handling the crucial water supply issue.