Nagpur: Vijay Kasture, a man living in Abhyankar Nagar is full of contradictions.
He lives in a upper middle class area of the city where lawyers, businessmen and politicians have houses, but he was an auto riksha owner/ driver all his working life.
He gives the choicest curses to 'upper caste Hindus' saying they harass him in many ways, physically, mentally and through 'black magic' – but he is a Brahmin himself!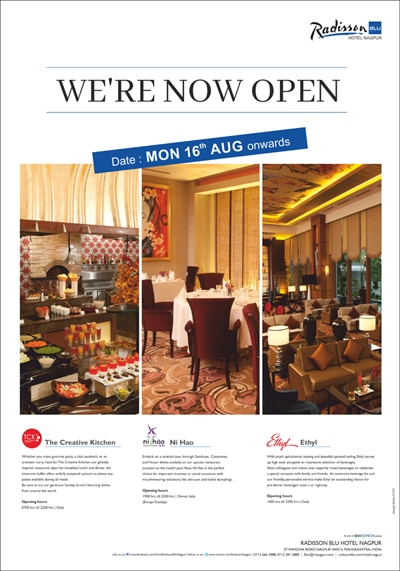 So who is Vijay Kasture and why is his house called a 'Bhoot bangla' ?
Vijay lives alone in a big house on a large plot of land – but there the similarity with other houses of the lane ends. Even before you enter the gate, in fact at first sight of the house from the road, you can see that this house is different – very different! Some may call it strange; some beautiful, some unique and some ugly, but different it definitely is.
Because it is all done up and embellished, right from the road side areas adjacent to the gate, with 'art work' created out of waste. Literally from things one can find in the garbage – from where Vijay retrieves it. Clay pots that once were 'phatakas', empty whisky and wine bottles, old tyres, old and torn sarees, even clay, plaster of Paris and stone idols of Gods people have thrown away.
In that respect Vijay Kasture is our own Padma awardee Nek Chand, who created the famous Rock Garden of Chandigarh.
He began this hobby with tyres and other parts of his own auto riksha when he decided to retire and disposed off what was left of his riksha. Vijay, is the son of an ex Policeman who died when Vijay was still in school. Coming from a large family of 5-6 daughters, and being the only son, he had to start earning money to support his mother. He literally did hard physical labour, working in mines, delivering milk in the mornings and going to night School to study. Finally he decided to purchase an auto riksha and make his own living. He ensured his sisters got education and got married – all to middle class, working white collar men. But he never got married himself. Now his sisters are all living in their own homes and Vijay lives with his passion – and his 'strange house'. In lieu of friends and neighbours he has animals like cows and dogs as his friends for whom he keeps food and water outside his gate everyday. This is also served in 'containers' made from waste – the food itself he gets from left over food in Mangal karyalayas etc.
"Rather than having our 'Go matas' scavenging through garbage and eating plastic I provide them clean food – so they are always at my gate" says Vijay.
It is this scene, or the strange sight of the house or the value of the plot on which it stands – something irks some other people of the area endlessly. So they throw stones at his house – breaking some of his artifacts – and call it Bhoot Bangla.
But this Diwali they crossed all limits. In the dead of the night, at around 3 a.m. someone threw lit 'Laxmi bombs' inside his compound. When they exploded among his 'landscape' – they destroyed and damaged a lot of stuff that had been artistically arranged. Glass was shattered, a stone Budha lost his head and the sarees he uses as partitions almost caught fire. If they had, his house could have been burnt down.
Is that what someone is aiming for ? Is that why this solitary man who lives life as per his fancy, depending on no one but his immediate family of sisters is being harassed like this?
"I am not a quitter – I will live life my way, as long as i breathe. When I am gone, all my siblings can do what they want with this house, which my father built and I have inherited" says Vijay bravely as he shows us around.
—Sunita Mudaliar (Associate Editor)