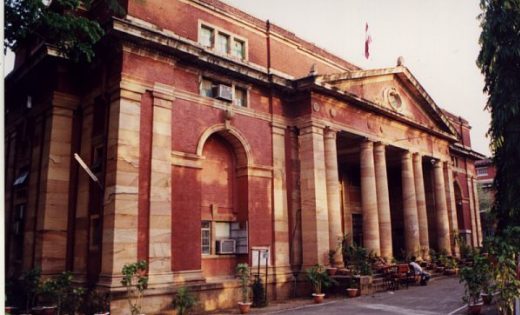 Nagpur News.
The RTMNU's Vidvat Parishad meeting was again adjourned indefinitely amidst uproar over issue of 250 colleges, blacklisted for no regular teachers in the colleges by the Nagpur Bench of Bombay High Court.
Some Parishad members strongly dictated to remove those colleges from the blacklist which have appointed regular teachers. However, the Vice Chancellor Dr Vilas Sapkal intervened and opposed the demand of Parishad members saying the decision would attract contempt of the High Court. The Vice-Chancellor's intervention triggered an intense war of words over the issue between some members and the Vice Chancellor. Similarly, members disputed several issues. The uproar forced adjournment of the meeting without any decision and no further date has been announced. The meeting only reduced the complications over teachers changing the colleges and the subsequent recognition to them and stalled the changes in the recognition of Post-Graduate courses.
The members unanimously agreed on one point when the Vidvat Parishad member Ravindra Kshirsagar raised the issue of change of college by teachers and subsequent fresh recognition for the same from RTMNU. He said, "The teachers who change colleges had to undergo complicated procedures for recognition of the RTMNU again. This causes waste of considerable time despite University being the same. Instead of fresh recognition, the renewal would be the best option," Kshirsagar said drawing a unanimous voice from the other members.
Similarly, the RTMNU strongly advocated changes in the rules for new Post-Graduate courses. The RTMNU proposed benchmark of 75 per cent marks for admissions to the three-year Graduation and 50 per cent for Post-Graduation. However, members opposed the RTMNU proposal.  The members stated the cropping up of difficulties in opening Post-Graduate courses by the RTMNU proposal. The proposal then was thrown to dustbin. The issue of results of 18 B.Ed colleges against went to cold storage again.