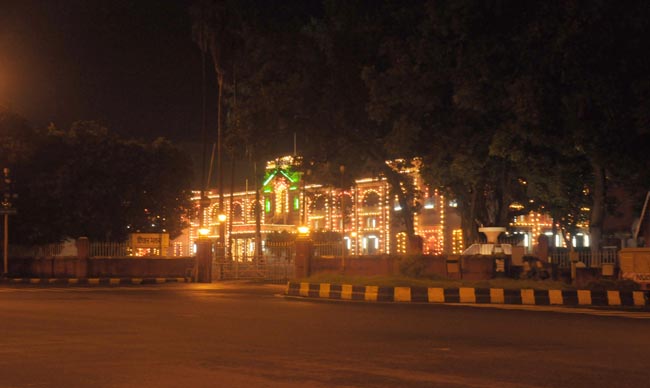 Nagpur News: Nagpur's Vidhan Bhawan adorned like a newly married bride on the eve of Independence Day. The dazzling decoration with which the building was embedded rolled every eye ball passing through this street. Most of the people took moments off to wait and have the gaze at this magnificent lighting arrangement done at the building.
The flash lights that sprinkled all over the premises made the building a major landmark of Independence Day in Nagpur.
The freedom fervor that surrounds the city witnesses this usual scene, however it never fades to go out of memory of the people. The eclectic mix of lights with the whiff of freedom turned the evening into a joyful delight as the commuters stared Vidhan Bhawan in amaze.
Every passerby looked up at this scene in a daze and instilled within the very thought of freedom.
Nagpur Today wishes the similar wave of liberty, a gush of freedom filled air into all the energetic and enthusiastic lot of the city.
Warm Independence Day Greetings to all our readers and well wishers.