As you say Zhakas, you immediately turn on as the most vibrant, jubiliant and energetic fellow on planet. Not an exaggeration though, similar flow of energy was witnessed at an award show organised in city's local circuit. Nagpur's own Zhakas group recently celebrated their award show. 10 best dealers were awarded for their impressive performance.
Shazahn Padamsee, the charming actress of many known B-town flicks like Housefull 2, Rocket Singh -Saleman of the Year and many more, was the guest of honour at the event. Shazahn has been also chosen as the brand ambassador of the group. Gaurav Gupta, stand up comedian of Comedy Club entertained the audience with his witty one liners and quirky jokes on many interesting topics that include family whatsapp group as well. With his perfect comic timing, Gupta left everyone in splits. Shazahn also shot for oen of the products of Zhakas group. Theme of product shoot was India's festivals and Indian women who are bold, beautiful and multitasking. Rajan Ratnakar Thaokar and Kamlesh Gunaji Thaokar, Directors of Zhakas Group, also underlined and appreciated the significant works by zonal dealers.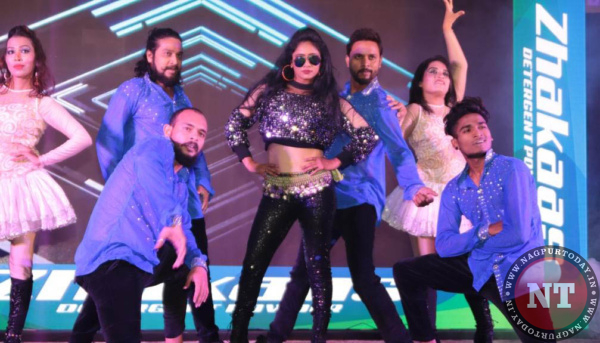 And what an event without a dance! Dance Troupe Saaz set the stage on fire with their vibrant moves on groovy mixes. Music Band 'Tapish' kept the energy alive as they delivered one after other great Bollywood numbers. Amisha Ambekar managed the event.
Nagpur Today got to interact with Shazahn and Gaurav who took the house of fire with their jovial gestures.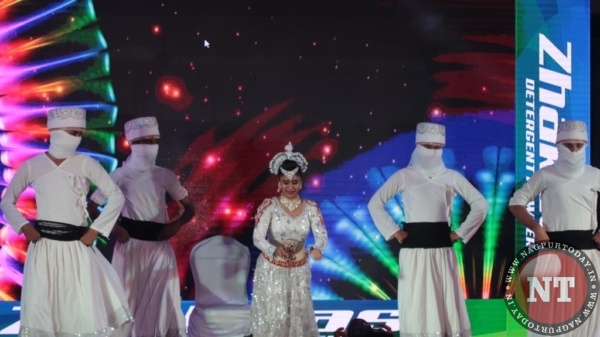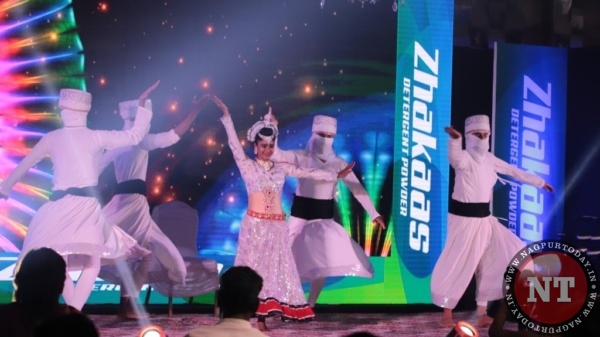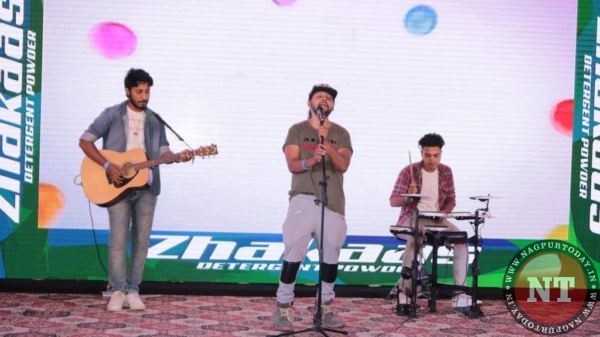 By Farhan Kazi
Pics by Kunal Lakhotia