Nagpur: A group of RTMNU students gathered at University Campus on Tuesday and protested against hike in hostel fees. The Dr Babasahab Ambedkar Students' Organization had given a notice earlier on the issue to the University but no action was taken by the authorities.
The protesting students lamented that though the RTMNU administration hiked the fees in both girls and boys hostels but the conditions of hostels are worst to what fees are being charged. Spokesman Samir Meshram, Ghapesh Dhawle and member of Dr. Babasahab Ambedkar Students' Organization had a meeting with Vice Chancellor Dr. S.P. Kane and submitted a memorandum listing their problems faced by them in hostels.
"We are facing problems since past many days as we are not getting basic facilities in hostel like electricity, drinking water, water-coolers are not available in hostel, cleanliness is not maintained, heavy fines are being charged by Hostel authorities to the students. We are also facing problems in campus as there are no proper teaching staff," Pratik Bankar, member of Students Organisation, said.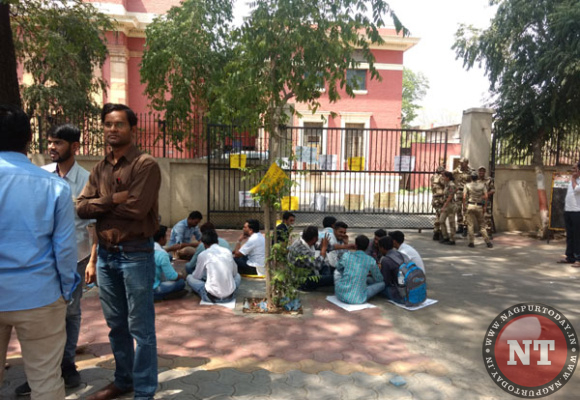 The protesting students apprised the Vice Chancellor about various problems. They highlighted a point where a notice has been put up regarding the stay duration of students in hostel. The concerned hostel authorities have told the students as the academic session is over they cannot stay in hostel and have to bring letter from the college authorities.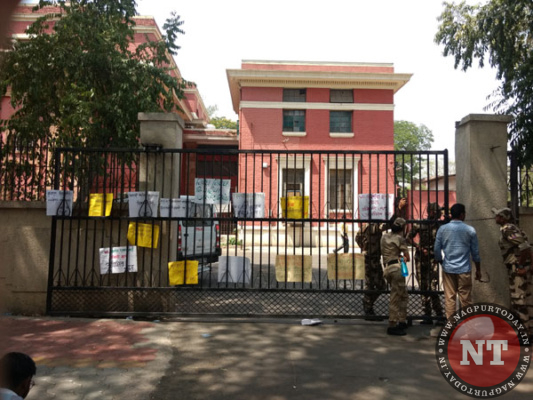 "We had a meeting with the Vice Chancellor Dr Kane. He listened to our problems patiently and assured to look into our demands. A meeting will be held shortly with the college authorities to rollback the hike of hostel fees and to solve other problems of the students," Sagar Mahajan of Dr. Babasahab Ambedkar Students' Organization said.