Graduation Day event at The Achievers School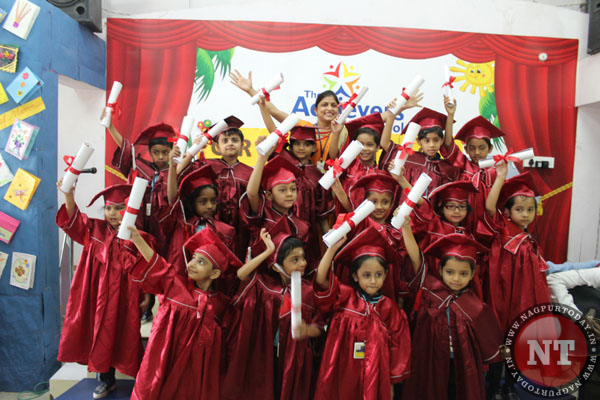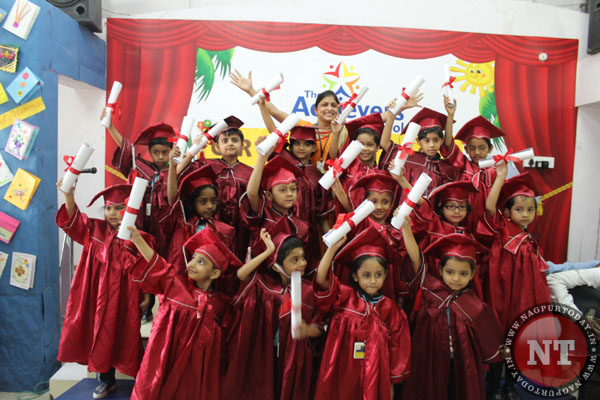 Nagpur: Graduation — a time to celebrate, a time to look back to fond moments and also a time to move forward in scholastic life. With these thoughts, the Graduation Day 2017-18 of The Achievers School (TAS), Manish Nagar, was held recently. The children of UKG were dressed in traditional graduation gowns and caps. They were accompanied by their parents.
A welcome song was sung by some of the mentors along with Reynolds, the music teacher. The parents participated in games of riddles and tongue twisters. There was a Photo Corner were the children clicked pictures along with their friends and parents. Parents also took pictures alongside the mentors. The Graduation Certificates were handed over to the children by the Director of TAS Sapna Kathiyar. Refreshments were served to the parents and children.