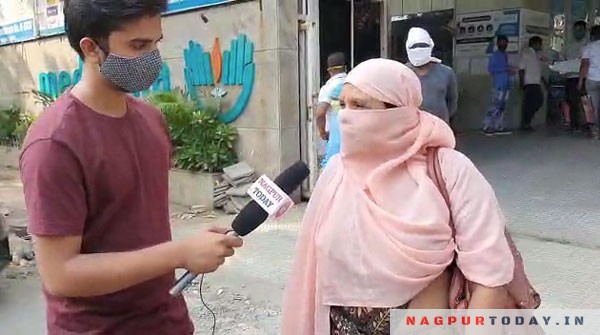 Nagpur: After the kin of a 58-year-old man, who died due to novel Corona Virus (Covid-19), failed to pay for the pending dues, which cost around 1.5 lakh, Meditrina Hospital authorities refused to release the body, alleged the deceased's spouse. While the hospital authorities have denied the allegations and informed Nagpur Today that as the patient was tested Covid-19, they were waiting for Nagpur Municipal Corporation officials.
"My husband had died yesterday at around 8 pm. When we sought discharge to perform his last rites, the hospital refused to hand over the body, stating that I needed to pay the remaining dues of Rs 1.5 lakh bill first," said the deceased's wife
Speaking to Nagpur Today, the Meditrina Hospitals authorities have rubbished the claims and said that they didn't put any pressure on the deceased's wife for money. "As the patient was Covid positive, we were waiting for NMC offices to attend the body first, hence the delay," the Hospital Administration stated.
Watch Video here: