Nagpur: As Nagpur Metro Rail saw its maiden trial run on Sunday, the luminaries from the field of politics, banking and various strata of society gathered at Mahametro's Mihan depot. While the Nagpur Metro Rail turned the fastest metro rail to reach the trial stage. The State Bank of India has been made the technology and financial partner to assist the project with digital support spelling convenience for the commuters.
Present on the occasion was Arundhati Bhattacharya, Chairman of State Bank of India who took the event as an opportunity to share her childhood experience in Nagpur.
Opening her speech in Marathi, she said, "Nagpurkarraniyon Namaskar, Vijaydashami cha khup khup shubhechha."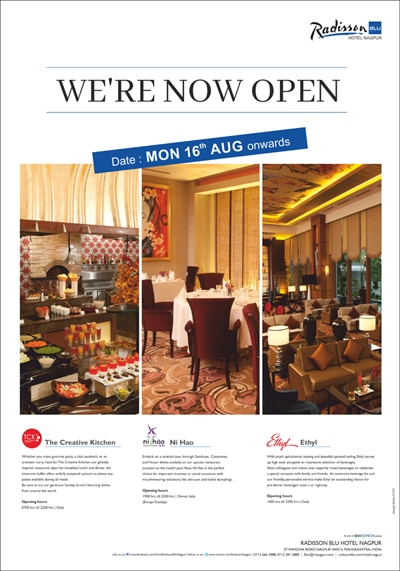 She said, "I am coming to Nagpur after 45 years. My maternal uncle was living in Ramkrishna Mission. When I was child I remember coming to Nagpur. At that time I saw a woman riding a scooter. That was about 50 years back when such a sight of woman commanding the ride was rare. So Nagpur was far ahead on the path of progress then and still it is today, running past the rest in terms of real progress!"
Introducing the Maha card for the passengers to ease the ticketing process, she said today as we see the development in terms of Metro rail in Nagpur and as we are launching Maha card for the passengers from Nagpur it shows that Nagpur is on the cutting edge of progress today also.
Briefing about the Maha Card she informed Maha Card is an Open Loop card powered by Rupay. Ease of issuance has been ensured in the card as it will be available through all ticket counters of metro stations but also from the select offices of Nagpur Municipal Corporations. The recharge is also easy and can be done through various modes. The card should be tapped at the gate while entering and leaving the metro station and the amount will be automatically deducted. Not only this, this card should be implemented into Nagpur city bus systems.
She added, "State Bank of India has focused much on digitization and cashless transaction right since the demonetization. This way we are trying to bring convenience to the customers at low cost. Even today one-third of the total digital transaction goes to SBI. Our payment wallet Buddy has 12 million customer base. In internet banking SBI has 44 million registered users with transaction volume of 62.89 crores during this fiscal.
We contribute almost 25% per cent of the total traffic on BHIM SBI pay. The mobility has become an essential feature of urban life and therefore SBI has recently launched Radio Frequency Identification (RFID) app for cashless toll collections. The toll amount is auto deducted from pre paid amount. 1.20 users are already switched to this technology."