Nagpur: Hi Folks! We just completed 5 years and we still cannot believe it! New pinch please… Still, as we traverse through the years bygone, it feels as if its just a thing of yesterday. The memories are still fresh, bright and young, deeply eked into our hearts. While we truly accept the fact the journey would not have reached this far without your strong companionship, we also recognize the support of all our readers, well-wishers and critics alike. It is with this strong bond that we share with all of you, we are confident to reach many more milestones in near future.
Nagpur Today started its journey on 2nd October 2012, the day of Gandhi Jayanti. Taking inspiration from the father of the nation we stood by the truth and brought out complete transparency in every news we covered and every buzz we spread.
Also Read : Nagpur Today launched at Patrakar Bhavan

We take pride and pleasure in sharing the best content in the nick of time for your instant consumption. During the course of journey, we have managed to pull all stops in giving out the most authentic and indepth information in the most conveying manner. Our brave endeavors have been felt widespread and the impact echoed in full vibrancy.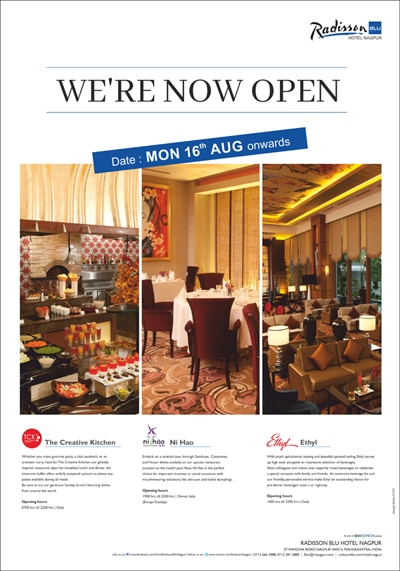 Every journey has its ups and down and we too had a fair share of it! It will not be an exaggeration if we acknowledge full credit to you for all that we have achieved so far. We stood by our point of view because we supported your viewpoint and it is only our dedicated readers whom we derive all our energies from!
Once again we extend our warm gratitude towards all of you for standing by us in every thick and thin! As they say a journey is what the destination is…So lets set for another flourishing journey together.
Till then its time to cherish the bond and soak into celebrations.
Keep loving us…we owe it!
Team Nagpur Today