Do you like to know everything that's buzzing in Nagpur? Like our page to stay updated!
It is that time of the season when the celebrations galore, prompting the fashion loving divas to satiate their crave for offbeat fashion wear. Be it on the fabric front or the footwear or accessories, the longing for something different and unmatchable remains through out. And with the ongoing wedding season, the desire to decor is at its peak.
And then there is a place where you get all what you are fascinated about! Welcome to Hyaat – a high class fashion boutique in Taj Nagar owned by MRS Nikki Rangoonwala. Hyaat is a home of fine clothing, upscale attire and lot more. Its a place where clothes are customised with utmost care and best fits.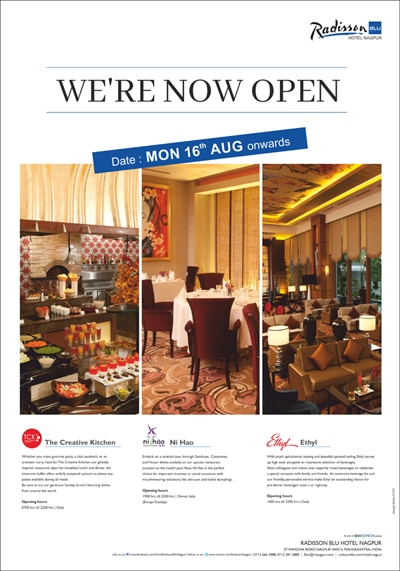 The designer wear, kurtis, ethnic apparels, jewelled bangles and traditional decor from top to bottom, you will get it all.
Says Nikki Rangoonwala, "I am a very grounded person who loves to dress up. Designing was my passion since early age and I started from Bhopal. I feel dressing describes a person well and says it all. So I let my work do all the noise."
Elaborating on the designs on display, Nikki adds, "We design clothes taking care of personal likes and comfort according to client's body type. We serve our clients with love and feel-at-home atmosphere. We specialize in garara, sharara, lehengas and drapes.
Hyaat boutique deals in comtempory, western wear and Indo western wear, also in regional bridal wear.
The brains behind Hyaat have consciously picked a leaf of inspiration while designing the clothes as they say that it is less about glamour more about research.
"I push myself to learn from every experience as I am keen observer. Fashion is my passion", adds Nikki. Hyaat is open from Monday to Saturday from 12 pm to 7 pm.
Address:
Rangoonwala House, Plot No. 736, Nelson Square, Raj Nagar, Nagpur.