Nagpur: One visit to MIDC Nagpur will be a surprising experience since as of date it is nothing other than an area where showrooms and service centres of high-end foreign cars like Mercedes-Benz, Audi, Jaguar, Ford, Chevrolet, etc.
What was established to boost industries in the area has now turned out to be a haunted place with closed industries with big machineries lying rusting. The policy taken by MIDC changed the socioeconomic scenario of the state in the early days of its inception. It had then stabilized the population base near the industrial areas. Maharashtra Industrial Development Corporation (MIDC) is a project of the Government of Maharashtra and is the leading corporation of Maharashtra. It provides businesses with infrastructure such as land (open plot or built-up spaces), roads, water supply, drainage facilities and street lights. After the formation of Maharashtra state on May 1, 1960, the government of Maharashtra constituted a "Board of Industrial Development" (BID) on October 1, 1960, under the chairmanship of S. G. Barve, I.C.S.
As of date many industries have either closed down or are in the verge of getting closed down. Sources claimed that many workers from many industries have been retrenched.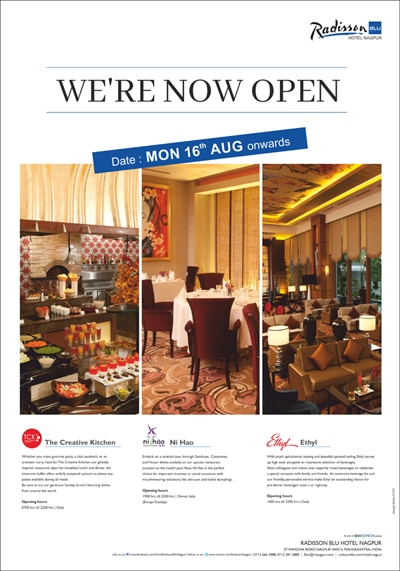 While speaking to Nagpur Today, President of MIDC Industries Association, Nagpur (MIA) Captain Randheer said that there are 1661 plots have been sold for Industries of which 1135 Industries are active i.e. are running. This information is based on the fact that they are paying their water and electricity bill regularly. However, he added with regrets that 75% of the industries are in trouble. This could be because of no work, i.e. they have no orders. The second reason is that they are facing financial crunch. He also claimed that many industrialists have been facing problems because of demonetization. This had led to the retrenchment of many workers.
He added that the present government had promised many things and had claimed to take steps to boost the industries in the area, however, all this seems to be only on papers. They had reduced the electricity bill by 1.2 % then but have recently enhanced it again to the previous amount.
While speaking to Nagpur Today, many road-side eateries (Dhaba) owners said that from the time the demonetization was declared, the business is slack. Some claimed that they used to earn a daily income of Rs 5000 for lunch and dinner consumed by workers and labourers, but now they hardly earn Rs 500/-. The tea, cigarette and tobacco pouch vendors are the only ones who claimed that they did not face the effect of demonetization so much as others. Most of the canteens and road-side vendors wear a deserted look.
While speaking to Nagpur Today, a Labour Contractor who supplied labourers to many industries said that the condition of many industries in MIDC Nagpur area are pathetic and are hardly running. He claimed that many industries are on the verge of closure. He claimed that there were times when he used to earn decently by supplying many labourers to work on daily wages, however, as of date, he is practically on meager earnings.
He said that many factories have retrenched their workers since they have no money to pay them, nor do they have orders which can help them get good earnings.
By Samuel Gunasekharan