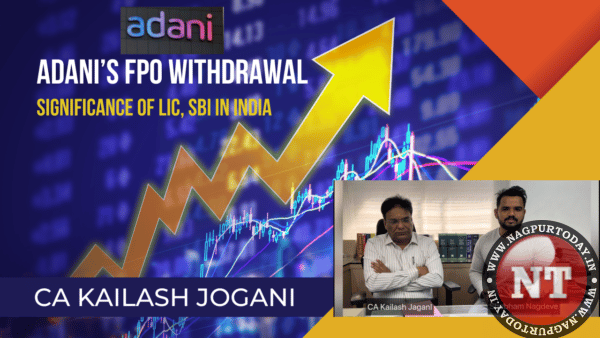 Nagpur: The Budget 2023 night witnessed, what could be described as, an unprecedented move by Adani Private Limited to withdraw its FPO. Following which, the anxiety of the investors exacerbated further. However, under these circumstances, a question arises: How to navigate through this volatile market condition?
Nagpur Today spoke with CA Kailash Jogani who discussed various aspects of the market including the difference between IPO and FPO, Adani's withdrawal etc.
CA Kailash Jogani also stated that LIC and SBI are integral parts of the Indian economy and hence one should never be skeptical while buying these two stocks. The social gossip around these stocks is just for a time being and these stocks will surely reward you in near future, he said.
Watch Video Here: