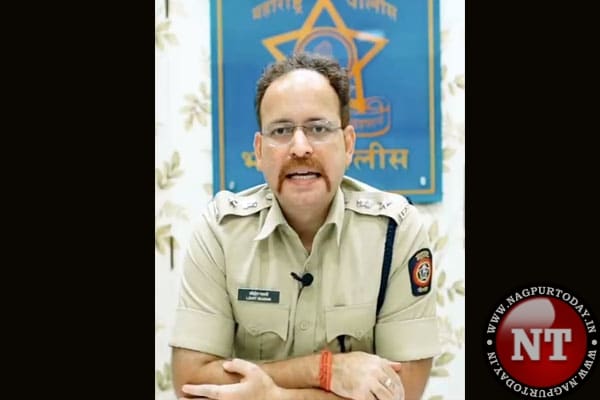 Nagpur: In a bid to bridge the gap between people and administration, Bhandara Police, led by Superintendent of Police (SP) Lohit Matani, have initiated yet another remarkable scheme where young people from remote villages in the neighboring district of Nagpur will work for the betterment of society through the 'Youth Forum'.
Speaking to Nagpur Today, SP Lohit Matani said, "India is the fastest-growing country with a tremendous youth force. However, we have been witnessing a disturbing trend where youth are falling prey to criminal activities. In an effort to effect pivotal change, we have introduced the 'Youth Forum'."
Emphasizing the significance of the 'Youth Forum', SP Lohit Matani said, "We have roped in youth from various villages in Bhandara to educate underprivileged people about various schemes. In a way, the youth, referred to as Soldiers of the Village, will bridge the gap between administration and people, helping us shape a better tomorrow for all."
It is pertinent to mention that the Bhandara Police, under the leadership of SP Lohit Matani, have been conducting various philanthropic works in the district. Recently, Bhandara cops inaugurated a playground and library in the model village of 'Dongargaon', located in Tehsil Mohadi, Bhandara. These new facilities have been set up to improve the educational quality and skills of the village's youth. This move is part of a larger initiative to help more people leave the path of 'social evils' and become active contributors to nation-building.
The Bhandara Police have taken remarkable initiatives by setting up playgrounds and libraries, organizing health check-ups and blood donation camps, and engaging with women to promote their safety and empowerment, thus driving the holistic growth of society and making India a better place.
SP Matani has been instrumental in driving these initiatives and played a pivotal role in bringing about positive change in the model village of 'Dongargaon'. Under his leadership, the Bhandara Police have taken several commendable steps to promote education, health, and safety in the village.
SP Matani's vision and dedication to the cause of social upliftment have been truly inspiring. His philanthropic efforts in Nagpur were applauded by all. In Bhandara too, SP Matani's efforts to engage with the women of the village and promote their safety and empowerment are particularly noteworthy.