Nagpur: Managing Director of Patanjali Acharya Balkrishna while addressing the elite gathering attending the third edition of GNS here in Nagpur on Saturday, said that the city should be proud  to have a dynamic Union Minister like Gadkari.
The mega project of the Food Park which initially had stirred up controversy over the special price of the land offered to Patanjali came to fruition due to special efforts of Nitin Gadkari who is passionate about making MIHAN a success.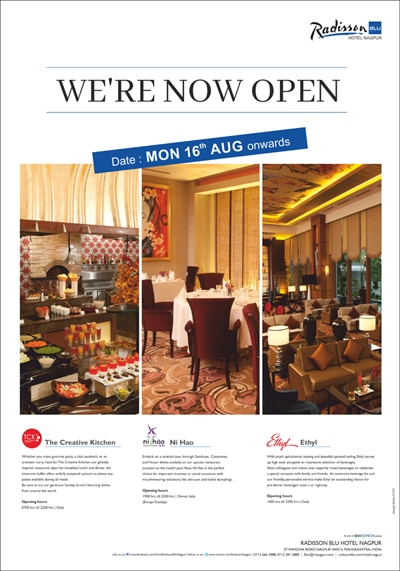 Acknowledging this, Balkrishna, who is the second hand and most trusted lieutenant of Ramdev Baba, informed the gathering that all Patanjali products that would be manufactured in the Food Park would adhere to WHO standards.
"Though Patanjali has taken upon itself the mandate to fulfill vision of our ancient Rishis for health of human beings based on sacred principles of Ayurveda, the manufacturing process and quality standards will be of international quality, second to none" declared Balkrishna.
The Acharya mentioned that the TV Show on Yoga has been on air for the past 15 years and people have loved the programme. The popularity of Yogic exercises like Pranayama and Kapal Bhati done on the direction of Ramdev Baba increased as people began reaping health benefits dramatically. So popular did Ramdev Baba make Yoga that he began being seen as the Brand Ambassador of Yoga world wide!
To branch off into manufacturing first, Ayurvedic medicines and then food products too was a natural second step. Acharya said that Patanjali is working towards correcting the follies created by other companies. While explaining this he said that an advertisement of a toothpaste promotes the idea that if a young man wants to get close to a girl, he should used that company's toothpaste! They have film stars and other celebrities selling their products to the gullible public who are naive and believe what their idols are telling them, not realizing they are doing it only for big moolah.
The Patanjali products, like its toothpaste Dant Kranti,  are sold  purely on the merit of their  herbal ingredients. He claimed that they are changing the way people had begun considering the Indian market as a common bazaar where any 'trash' can be marketed by clever gimmicks.
"That is why in just five years, Patanjali has overtaken turn over of many MNCs that have been marketing in India for decades. Now we shall replace them in the rest of the world as well" declared the M.D. of Patanjali.
Among their other ventures, they are also working towards getting cows which can give 40 litres of milk like Jersey cow in USA.
Underlining the fact that Ramdev baba is a passionate supporter of Modi and RSS theology of Hindutva Balkrishna boasted that the measures undertaken by BJP governments had turned the country into 'Ram Rajya'. He specifically mentioned the encounter deaths of SIMI activists who had escaped from Bhopal prison saying that this strict action has made prisons safer. (Though the encounters are under official scrutiny now.)
"Demonetization has made 'thieves' think twice about stealing. Now they will not do so even if the doors – of tijoris – are left wide open.  This is Ram Rajya." said the Acharya.
He urged people to work hard and not just think about reaping  benefits.  He made the announcement at the NGS, amidst loud cheering, that he has acquired an additional piece of land and from 60 acres, taken the Food Park to 100 acres.
"The Food park based out of Nagpur will give a big boost to agriculture in Vidarbha and also benefit tribal communities who are knowledgeable about and live off forest produce.  He also claimed that all the Swadeshi goods that they will manufacture will be of WHO standard.
"Our products manufactured here will not only comply with Indian Food Standards but US FDA too" he concluded.