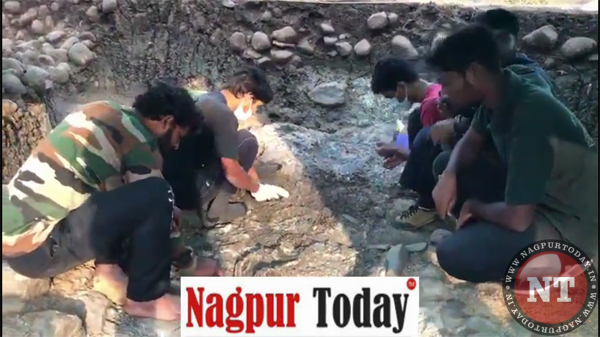 Nagpur: Gorewada Reserve Forest on the outskirts of Nagpur is fast turning out to be the tourism safari favourite. However, to the surprise of everyone, numerous 3000-year old artefacts and objects depicting Megalithic traditions were unearthed during excavations carried out by students of Pune's Deccan College of Postgraduate & Research Institute in tie up with Forest Development Corporation of Maharashtra (FDCM) recently.
The Deccan College students and FDCM have taken up conservation and protection of Megalithic burial site inside the Gorewada Reserve Forest.
The unearthed artefacts and objects include two human skeleton remains, vessels used at that time and some daily need items. The objects could date back to stone age. The objects will be analysed using various scientific methods like residue to find exact age of the unearthed artefacts and objects, sources said.
Watch NT Special Report: