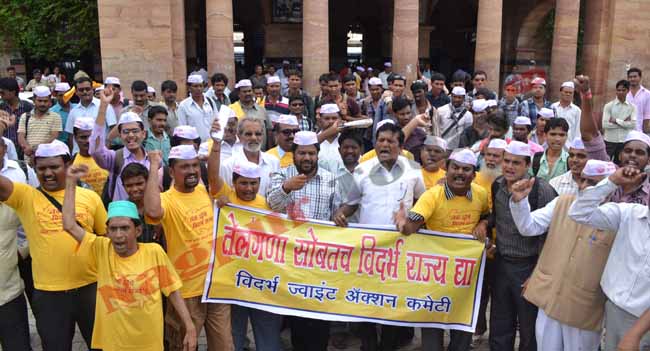 Nagpur News: A group of Vidarbha supporters from Nagpur on Sunday left for to participate in a sit-in agitation at Jantar Mantar in Delhi on August 5 to press for the demand of separate Vidarbha state.
Estimated to be around 400 they gathered outside Nagpur Railway station under the banner of Vidarbha Joint action committee  and boarded Gondwana express at around 1 pm for Delhi to strengthen the hands of pro-Vidarbha leaders in Delhi.
It may be recalled that a group of pro-Vidarbha leaders, including former director general of police Prabir Chakraborty, former MLA Wamanrao Chatap along with Deepak Nilawar, Ahmed Kadar (of pro-Vidarbha group) and Ram Newle from Shetkari Sanghatana, will hold a sit-in agitation at Jantar Mantar in Delhi on August 5 to press for the demand.
The issue (of creating separate Vidarbha) has been raised at appropriate forum many times in the past, Congress MP from Nagpur Vilas Muttemwar said.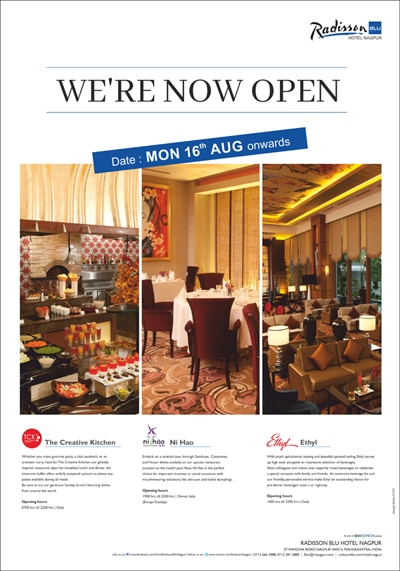 Two Congress stalwarts and former Union ministers N K P Salve and Vasant Sathe (both hailing from Vidarbha) had raised the issue some years back and also sat on an indefinite strike in city.
An all-party bandh demanding separate Vidarbha had also been organised in the region about two years back, sources said.
Situated in central India and eastern region of Maharashtra state, Vidarbha consists of 11 districts, including Nagpur, Amravati, Akola, Wardha, Chandrapur, Gadchiroli, Gondia and Bhandara, Buldhana and Yavatmal.
The region's largest city Nagpur is famous for orange and cotton cultivation. Vidarbha holds two-thirds of Maharashtra's mineral resources, three quarters of its forest resources, and is a net producer of power.
Though rich in minerals, coal, forests and mountains, this region has been underdeveloped and has seen a spurt in suicides by thousands of farmers in the last decade owing to poor living conditions.