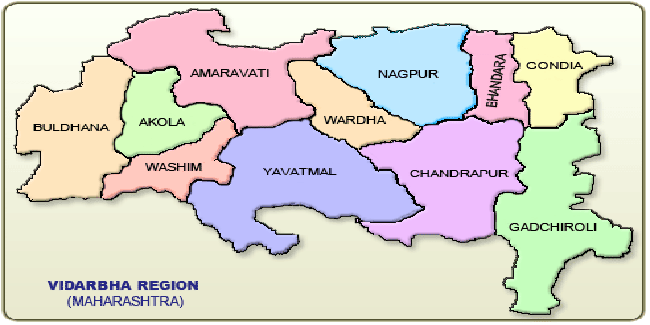 Nagpur News: The formation of Telangana has triggered a new wave of sentiments for separate Vidarbha State once again. With youth leader Ashish Deshmukh culminating his padyatra on October 2 at Sewagram, new strategies to instill fuel in the movement are being chalked out.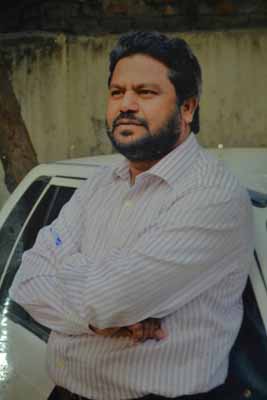 Nagpur Today talked to the Covenor of Vidarbha Joint Action Committee and discussed with him issues relating to the separate state. The committee has several prominent names of the city including former Police Commissioner P K B Chakraborty, Dhananjay Dharmik, ex-Chief of Income Tax Department, BJP legislator Anil Bonde and Wamanrao Chatap among others.
Meet the quintessential 'Vidarbhavadi' Ahmad Kadar, the face of Vidarbha movement for the past 20 years.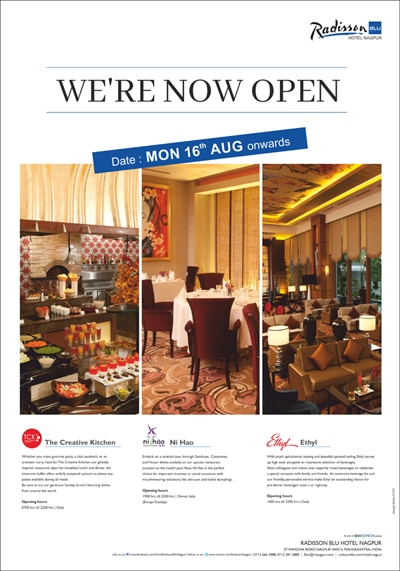 Kadar says that Vidarbha is historically different and culturally distinct from western Maharashtra but was always dominated by it. The region is very distant from the state capital Mumbai, which is one of the reasons for our demand to carve it into a separate state, he says.
Explaining the journey of Vidarbha through various times, Kadar said that the demand for a separate state of Vidarbha is almost hundred years old. The region became part of Maharashtra on May 1, 1960, as a result of the infamous Nagpur Pact, copies of which were burnt during the ongoing agitation, he said.
Kadar informed that Brijlal Biyani, the then Union Minister from Akola, had resigned from the cabinet following the assimilation of Vidarbha in to Maharashtra and constituted an organization called Nag Vidarbha Andolan Samiti. Raje Visvesvara Rao and Bapuji Aney were part of the Samiti.
Jambuwantrao Dhote entered the Vidarbha movement in the year 1970, said Kadar. The agitation reached its zenith during his time when he also won the Lok Sabha seat from Nagpur, though on Forward Bloc ticket but clearly on the premise of separate statehood to Vidarbha.
Admitting that the movement may not survive much without political support, Kadar said that it has more potentiality than Telangan movement. Whenever we gave a call for Vidarbha Bandh in support of statehood, it was successful, he said.
About future course of action, Kadar said that a whirlwind tour of Vidarbha has been planned by members of the Joint Action Committee to create awareness and to ask for support from the people. "There will be a Vidarbha Bandh on 9th December, the first day of winter assembly, which will be a massive success."
Kadar rubbished the claims of western Maharashtra leaders that the movement is led by Hindi speaking people and that separate Vidarbha is not viable. "We will intensify the movement and it will become more aggressive in future," said Kadar
A case for Vidarbha
Going into the history, one feels that there is a strong case for separate state of Vidarbha. The demand was raised for the first time over 100 years ago. As a result of which, the Central Provinces legislature passed a unanimous resolution to create a separate state of  'Mahavidarbha' on 1 October 1938 at Nagpur, much before the demand for a "Samyukta Maharashtra" was even conceived!
The Government of India appointed the first State Reorganisation Committee (SRC) under the Chairmanship of Fazal Ali on 29 December 1953. Vidarbhite leaders at that time, like M S Aney (Bapuji) and Brijlal Biyani, submitted a memorandum to State Reorganisation Commission (SRC) for a separate Vidarbha State.
Bharatratna Dr. Babasaheb Ambedkar had also favoured a "One state – One language" principle for reorganisation of states. Accordingly, he submitted his views about forming at least 2 separate states of Marathi-speaking people, instead of a single large state of Maharashtra.
As per Ambedkar's opinion, one state should have one language but at the same time, there can be two or more separate states of one language, depending upon the need for efficient administration, geographic and historical need and sentiments of local people. He had clearly favoured "Vidarbha State" with Nagpur as capital, saying, "Single government can not administer such a huge state as United Maharashtra." [3]
The Fazal Ali SRC, after considering these memoranda and all other related aspects, favoured a separate Vidarbha State with Nagpur as capital in the year 1956.
But even after the recommendation of SRC headed by Fazal Ali, under the influence of western Maharashtra congress leaders, Vidarbha was made part of the new state of Maharashtra in 1960 by the central government, favouring the "One language – One state" principle and Nagpur city lost the capital status. Nagpur thus became the only city in independent India, which lost "state capital status" after historically being a capital of the biggest state of India (by area) for more than 100 years.
By Rohinikant Matey