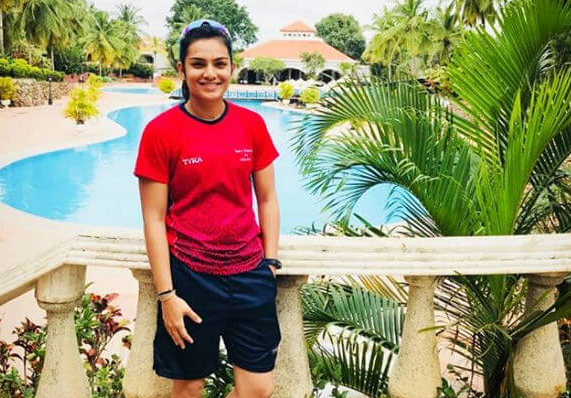 Nagpur: In an edge-of-the-seat thriller, Vidarbha squeezed past table-toppers Karnataka by a wafer-thin margin of four runs to qualify for the knock-out stage of the BCCI Women's Senior One-Day Trophy on Sunday.
In the fifth and final league match played at the VB Nest Ground in Chennai, Vidarbha pulled out an exciting four-run win to clinch the berth for the next stage.
Chasing a stiff target of 217 in their stipulated 50 overs, Karnakata were restricted 212 for 9.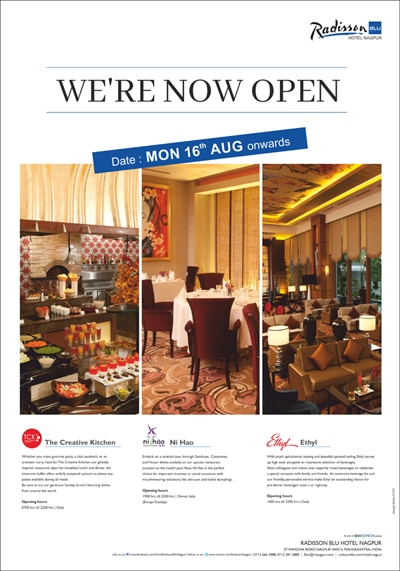 Karnataka opener S Shubha waged a lone battle with her fighting knock of 85. Till she was at the crease, they were in contention. However, Vaishnavi Khandkar ran Shubha out in the 48th over which helped Vidarhba close in on crucial win.
Shubha (85: 120b, 8×4) and No. 3 batswoman G Divya (57: 81b, 6×4, 1×6) had put on 90 runs for the second wicket, putting lot of pressure on Vidarbha.
However, after the dismissal of Divya, Vidarbha bowlers bowled brilliantly and made a fine comeback in the match.
At the end of the 42nd over, Karnataka were 175 for the loss of 5 wickets with opener S Shubha batting on 75. They needed 42 off 8 overs with five wickets in hand.
Vidarbha managed to take another four wickets as Karnataka came under tremendous pressure.
At the end of the 49th over, Karnataka were 206 for 9 and needed 11 runs off last six balls to win the match.
Medium-pacer Gargi Wankar was given the charge to bowl the last over and she did a superb job and conceded just six runs.
The first ball was a dot. On the second ball, V Chandu hit four runs to reduce the gap. Now seven runs needed off last four balls.
Chandu took a single on the third ball to make the tie more exciting. Last ball they needed a four to tie as the score read 212 for 9.
Wankar kept her cool in pressure situation and bowled a dot ball again, much to the jubilation in the Vidarbha camp.
Left-arm spinner Nupur Kohale once again bowled outstandingly and grabbed 3 wickets. Skipper Disha Kasat took a couple of wickets.
Earlier, stand-in captain Disha Deepak Kasat led from the front with a record-breaking unbeaten 126 runs to power Vidarbha to a competitive score of 216 for 5 against table-toppers Karnataka.
Vidarbha skipper Disha not only won an important toss but also provided a flying start to the innings with a 40-run stand for the opening wicket with newcomer Snehal Maniyar (16: 41b, 3×4).
Leading the side for the second match in succession in place of regular skipper Komal Zanzad, Disha delivered when it mattered the most with an outstanding knock of 126. The young opening batswoman carried her bat through in a must-win for the team to set a fine example of leading from the front.
Disha faced 149 balls — almost half of the innings total deliveries — and remained not out on 126. The 23-year-old hammered 15 boundaries and a couple of sixes to return with an impressive strike rate of 84.56.
The Amravati-born Disha became the first Vidarbha woman cricketer to hit a Twenty20 century on February 27, 2019, when she struck 113 not out off 63 balls against Arunachal Pradesh at the VCA Civil Lines ground.
Disha and Bharti Fulmali were involved in a fruitful partnership of 90 runs for the third wicket which consolidated the Vidarbha innings. Bharti, who had a rare failure in the last match against Delhi after three consecutive fifties, contributed useful 41 runs off 64 balls. The Amravati-based cricketer walloped four boundaries and a six.
Vidarbha needed to win this fifth and last league match to qualify for the knock-outs. They have 12 points from four outings, while Karnataka are leading the Elite Group E standings with 16 points to their credit.
After Sunday's win, Vidarbha now qualified for the knockouts.
SCORECARD
Vidarbha Innings
Disha Kasat not out 126 (149b, 15×4, 2×6)
Snehal Maniyar c G Divya b Rameshwari 16 (41b, 3×4)
Aayushi Thakre run out (S Shubha) 4 (24b, 1×4)
Bharti Fulmali c S Shubha b Akansha Kohli 41 (64b, 4×4, 1×6)
Nupur Kohale c Veda Krishnamurthy b V Chandu 6 (16b)
Reena Paul st K Prathyoosha b V Chandu 10 (8b, 2×4)
Extras: (nb-2, w-11) 13
Total: (for 5 wickets in 50 overs) 216
Did not bat: Shweta Naidu, MS Bodkhe, Ankita Bhongade, Gargi Wankar, Vaishnavi Khandkar.
Fall of wickets: 1-40 (Snehal Maniyar, 12.6), 2-54 (Aayushi Thakre, 19.4), 3-144 (Bharti Fulmali, 41.3), 4-182 (Nupur Kohale, 47.1), 5-216 (Reena Paul, 49.6)
Bowling
Akanksha Kohli 10-0-36-1
S Shubha 9-1-38-0
Rameshwari 8-1-33-1
V Chandu 10-1-44-2
Sahana S Pawar 10-1-47-0
Niki Prasad 3-0-18-0.
Karnataka Innings
S Shubha run out (Vaishnavi Khandkar) 85 (120b, 8×4)
VR Vanitha c Vaishnavi Khandkar b Gargi Wankar 8 (16b, 2×4)
G Divya c Shweta Naidu b Disha Kasat 57 (81b, 6×4, 1×6)
Veda Krishnamurthy c Bharti Fulmali b Nupur Kohale 9 (13b, 1×4)
K Rakshita c Ankita Bhongade b Nupur Kohale 15 (26b, 2×4)
Niki Prasad lbw b Gargi Wankar 1 (8b)
Akanksha Kohli c Reena Paul b Vaishnavi Khandkar 5 (13b)
K Prathyoosha c Shweta Naidu b Disha Kasat 4 (7b)
V Chandu not out 13 (10b, 2×4)
Sahana Pawar c Shweta Naidu bt Nupur Kohale 1 (3b)
Rameshwari not out 3 (4b)
Extras: (nb-1, w-7, b-1, lb-2) 11
Total: (for 9 wickets in 50 overs) 212
Fall of wickets: 1-22 (VR Vanitha, 6.2), 2-112 (G Divya, 27.6), 3-127 (Veda Krishnamurthy, 31.5), 4-164 (K Rakshitha, 39.5), 5-175 (Niki Prasad, 41.6), 6-185 (Akanksha Kohli, 45.1), 7-190 (K Prathyoosha, 46.3), 8-195 (S Shubha, 47.3), 9-198 (Sahana Pawar, 48.1)
Bowling
Gargi Wankar 10-2-20-2
Disha Kasat 10-0-44-2
Minal Bodkhe 5-0-23-0
Nupur Kohale 10-1-34-3
Aayushi Thakre 2-0-13-0
Vaishnavi Khandkar 5-0-29-1
Reena Paul 8-0-46-0.
Result: Vidarhba won by 4 runs.