VIA GST Helpdesk on July 15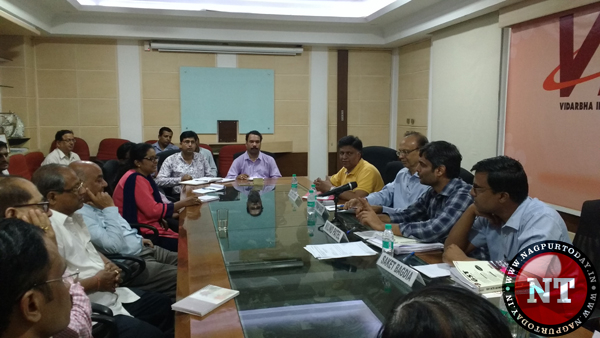 Nagpur: Vidarbha Industries Association has set up a helpdesk at VIA office Civil lines, where queries from the industrialists will be answered by Expert faculties. The helpdesk will seat on every Saturday 5pm to 6pm. The queries should be sent in [email protected] The queries received via mail will be given priority.
First session of helpdesk was held on 8th July 2017 where experts CA Milind Patel & CA Saket Bagadia has answered many queries raised by trade & industries. They elaborately covered the issues related to rate classification, reverser charge mechanism, invoicing and return rules and transition.
In the opening remarks Omprakash Bagadia, Vice president VIA has said that VIA will take all the initiatives for the smooth implementation of GST and the helpdesk will continue upto 30th Sept 2017. He appealed the trade and industry to take benefit of the VIA GST HELPDESK.
Prashant Mohota, Past Vice President VIA and representatives from prominent industries were present on the occasion.
CA Sachin Jajodia Convenor of VIA CL & TF has informed that the next seating of helpdesk will be on 15th July 2017. Experts present will be CA Lalit Loya & CA Ritesh Mehta will reply to the queries.