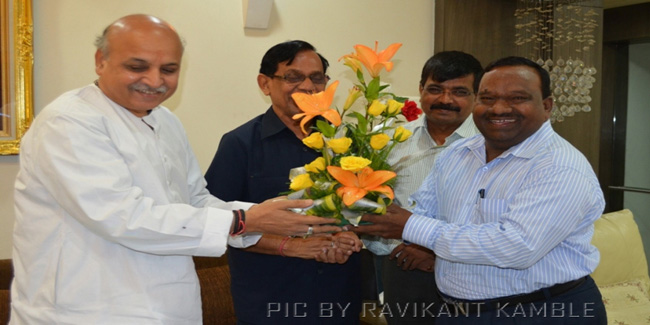 Nagpur News: Joseph Rao, a journalist of high caliber, was greeted by hundreds of his counterparts and well wishers on his 55th birthday.
Joseph Rao is at present a Senior Reporter in Press Trust of India (PTI). He completed 35 years of distinctive journalism covering almost all fields in a best professional way. Joseph was News Editor for 20 years in the now defunct Nagpur Times, the most prestigious newspaper of an era.
The Vishwa Hindu Parishad leader Dr Praveen Togadia greeted and felicitated Joseph Rao on his birthday at the residence of Prafull Gadge, S N Vinod, Group Editor (Maharastra) of News Express, Manikant Soni, Editor of Dainik Bhaskar (Nagpur Edition), VHP's Hemant Jambhekar and others were prominently present on the occasion.