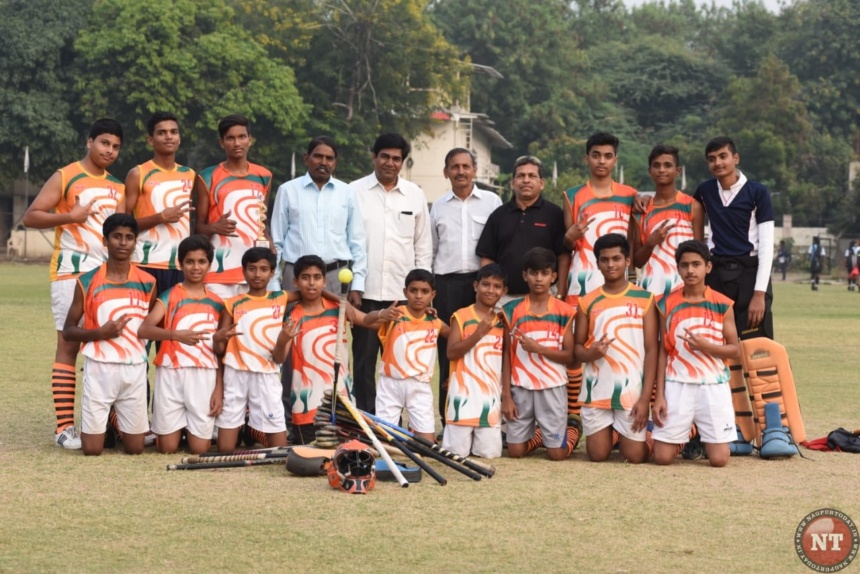 Nagpur: School of Scholars boys and Ira International girls won the titles in the VHA-Bhartia Aqua Inter-School Hockey Tournament. The tournament was organised by Vidarbha Hockey Association at its ground.
Leading by a solitary goal in the first half, SoS boys defeated Swaminarayan School 3-2 in the final. The final was a nail biting affair as fortunes swinging to both sides intermittently. SoS took the lead in 25th minute when captain Abhaynath Chauhan converted a penalty corner at the stroke of half-time. Four minutes into the second half, the lead was stretched by Varun Yadav who deflected the ball from a congested semi circle. Swaminarayan started losing the grip on the match when Yadav scored the third goal for SoS in 37th minute. But it was not over as Swaminarayan bounced back with a goal in the 39th minute from Mitanshu Unnarkar. The match turned exciting when captain Sahil Khodke scored the second goal in 46th minute. But in the end the honour went SoS way who claimed the coveted trophy 3-2.
In girls final, it was cakewalk for Ira International as it drubbed St Ursula Girls High School 5-0. For the winners, Prerna Bodkhe and Himanshi Gawande scored two goals each while Anushka Bansule scored one through a penalty corner conversion. Ira International started on a positive note with Bodkhe slamming the board in the fourth minute. Forward Gawande then doubled the lead within three minutes to make it 2-0. Bansule made it more difficult for St Ursula when she converted a penalty corner in 16th minute. By half-time it was all over for Ursula girls as Gawande scored her second and team's fourth goal. In the second half, Bodkhe, who emerged as the highest goal scorer with 15 strikes in the tournament sealed the game with a 36th minute goal.