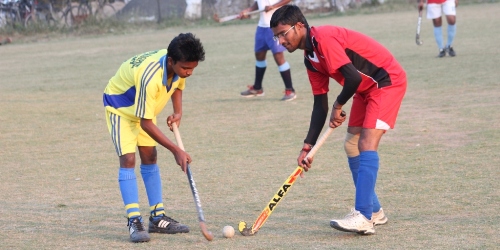 Nagpur News.
Green City thrashed Chota Nagpur 1-0 in the opening match of the Vidarbha Hockey Association (VHA) organised "B" Division League on  November 21,2013 at its Amravati Road playfield.
All through the match, Chota Nagpur remained the unbeaten team. For Green City, Rajat Ukey scored 1-0 in the 42 min by penalty corner with a powerful hit from the top of the circle.
The umpires for the match were Rajkumar Jha and Abhilash Sande whereas Technical umpire was Rakshit Sangole.
Also, the match was inaugurated by Mr. Rathi, Vinod Gawai, Bhaskar Naidu, Talevar Sir, Abid Khan and Parag Bankar.
Schedule for tomorrow's match: