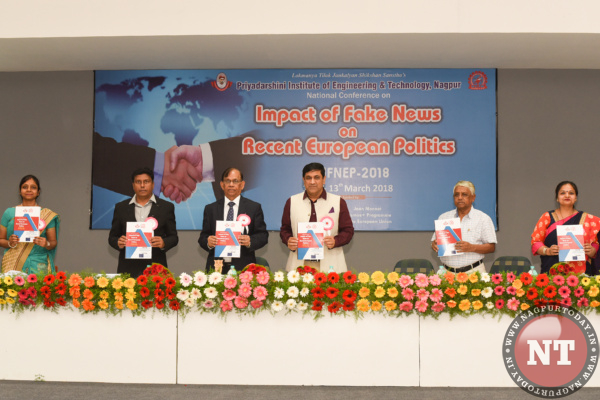 Nagpur: A two-day national conference on impact of Fake News on recent European Politics co-funded by Jean Monnet Erasmus programme has been organised at Priyadarshini Institute of Engineering and Technology on March 12. The chief guest for the inauguration programme was veteran journalist Mr S.N.Vinod. Mr Sanjay Tiwari was guest of honor.
Convener of the programme Dr. Bhumika Agrawal briefed the gathering about the conference and course module soon to be started by the institute. Vice principal Dr. G M Asutkar threw light on how fake news can create panic in the society. Principal of the institute Dr. Vivek Nanoti in his speech addressed the gathering about the European countries the way they are dealing with fake news. He appealed the participants to take maximum benefits of the course module and enrich their profiles. Guest of honour Mr Sanjay Tiwari congratulated the institute for their efforts to organise such events.
Appreciating Mr Vinod, Mr. Tiwari said that under the leadership of S.N.Vinod, Nagpur has achieved newer heights. Chief Guest Mr S. N Vinod was introduced by Sanjay Sharma who said that Mr Vinod has taught the journalists to follow ethics in the profession of journalism.

In his speech, Mr Vinod stressed the importance of authentic news for stronger democracy. He appealed the audience to be careful and even adopt social boycotting mean so as to control the growing impact of fake news. Later' conference proceedings was released. Vote of thanks was proposed by Co convener Dr. Maithili Barahate who mentioned the contribution of Mr​ ​Pratik Gandhi and Mr Damien Hannet of Edulab Nagpur for the project.
To attend the conference large number from various colleges of Nagpur was present. Many delegates presented papers in the conference. Organising secretary Dr. Pallavi Chaudhary, Joint Secretary Mr. Abhijeet Warhade, N.S. Puri, Deepali Marghade, ketan Bodhe, Prasanna Deshpande, Parag Naik, Shruti Sapr, Ruta Khande wirked very hard for the success of the conference.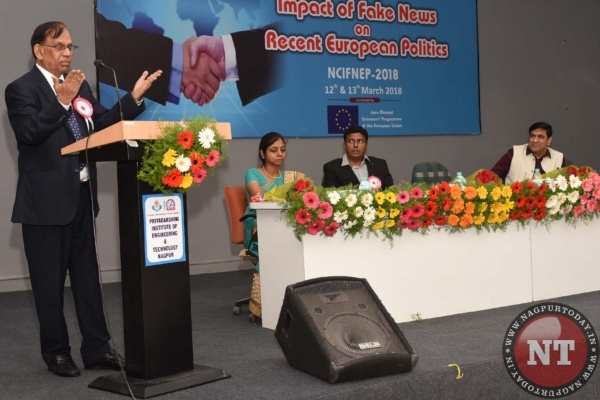 Dr. Vinod Asudani and Dr. Moiz Haque were the experts for the panel discussion who discussed about media literacy and awareness of common man. Dr. Sadanand Deshpande who is also the legal entity for the project, Dr. R Himte, Dr. S.N Rao, Dr. Rozina Rana, Baban Nakhale were prominently present at the conference.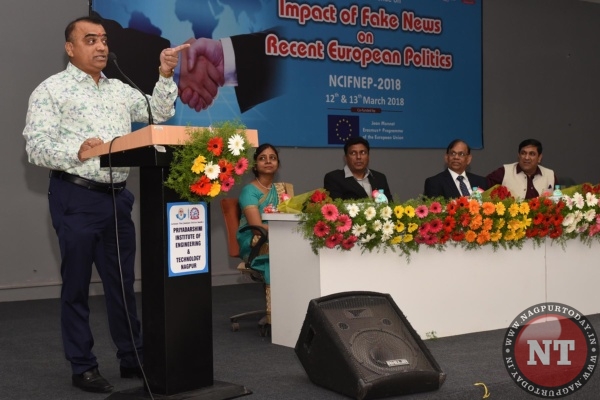 Chairman of LTJSS Dr. Satish Chaturvedi, Secretary Smt. Abha Chaturvedi, Director Governing body Shri Dushyant Chaturvedi, Director Shri Abhijeet Deshmukh conveyed their best wishes for the conference. .The programme was compered by Madhuri Langde.