Veteran Journalist Kuldip Nayar Dies At 95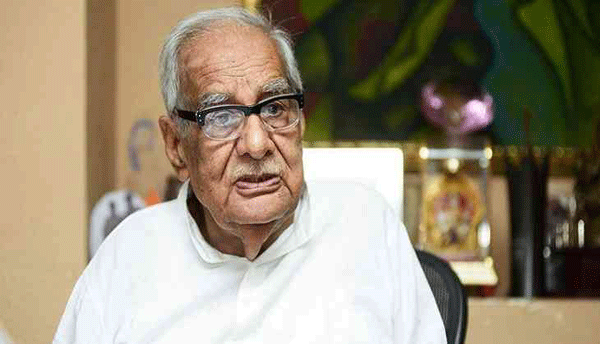 NEW DELHI: Veteran journalist Kuldip Nayyar passed away in Delhi on Thursday today, a member of his family said. He was 95.
Nayyar died at around 12:30am at a private hospital, his elder son Sudhir Nayyar said.
Prime Minister Narendra Modi condoled the journalist's passing.
He is survived by his wife and two sons. His last rites will be performed at Lodhi crematorium at 1pm.
Nayar, who was also a human rights activist, served as High Commissioner to the UK in 1990 and was also nominated to the Rajya Sabha.
A syndicated columnist, he has written several books including "Beyond the Lines" and "India after Nehru.