Nagpur: The Vidarbha Economic Development Council (VED) has been endeavouring hard for the establishment of a land refinery and petrochemical complex at Bhandara/ Gondia and had apprised Nana Patole, Member of Parliament, Bhandara/Gondia about this proposal.
Recently, a VED delegation met Nana Patole who gave them the assurance that he was already looking into the proposal and had had discussions with Dharmendra Pradhan, Union Minister for Petroleum & Natural Gas and would soon be making a presentation to him on the subject. Pradhan informed that he has also spoken with Narendra Modi, Prime Minister, regarding the proposal. The VED delegation comprised Devendra Parekh, President, Rahul Upganlawar, Secretary General and Pradeep Maheshwari, Jt. Secretary.
Recently,  Devendra Fadnavis, the CM, has also  announced the Mumbai-Nagpur Expressway. The VED delegation informed that since crude pipelines run parallel to the highways, the pipelines  could get clearances along with the expressway and the work get done simultaneously which could be a major cost-cutting for the exchequer in both projects.  They hoped that this project would soon see the light of day.
At present, the entire Vidarbha region is dependent on petroleum products coming from long distances by road and rail with the cost passed on to their consumers. This has resulted in very high priced petrol and diesel, along with all the other products used by individuals and industrial consumers, informed Devendra Parekh, President, Vidarbha Economic Development Council (VED) and continued to say that VED has conducted a detailed study of a large refinery in Vidarbha region which can help to reduce the backlog of Vidarbha in terms of jobs and development.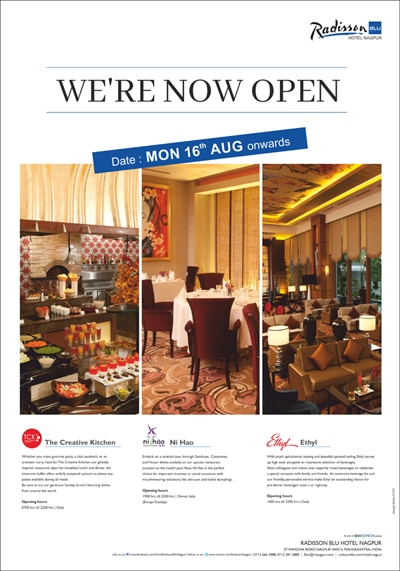 Parekh further informed that at present, the oil depot and gas bottling plants near Khapri received notices to vacate the land from MIHAN, hence, this is the ideal time to think about a large refinery and petrochemical complex in the region. With this set up, the people will get cheaper petrol and diesel along with all other petrochemicals used in day-to-day life. Large-scale job-creation is also possible with this project as a minimum 2 lakh people will get direct and indirect advantage. Also, he said, it would cater not only to Vidarbha but east Madhya Pradesh, Chhattisgarh and Telangana.
Pradeep Maheshwari, Strategist – Natural Resources and VED Jt. Secretary, informed that Gondia or the newly-proposed NIMZ near Kuhi are the ideal locations. VED has interacted with a few big companies and tried to convince them about the project and fortunately got a very positive response from large investors, subject to the State Govt. acting as catalyst for the project. Recently, a large refinery in Rajasthan was cleared by the State and Central Govts. considering the future requirements and controlled price for consumers. All political parties can meet the CM and propose this in order to promote the interest and development of this region.
Masheshwari further informed that recently, GAIL (Gas Authority of India Ltd.) and GSPC (Gujarat State Petroleum Corporation) got the 'Right of Way' permissions to lay a large CNG pipeline passing through Vidarbha. This will create many opportunities where LPG from the refinery for household use and CNG from pipe-line for industrial use can help the region grow rapidly. A large fertilizer complex is also very much needed here as the cost of logistics is currently very high for reaching consumers from the manufacturing plants.
With a large refinery, petrochemical complex and large fertilizer plant in this region the Govt. can have huge savings in monetary terms, presently being incurred to feed this area. This area can get a better price and the Govt. would have huge savings as national losses would be reduced in this way. More than Rs 10,000 Cr. can be saved annually with a reduced burden on Railways to focus more on people-related services.
Such large investments need a very strong political will with convincing ability to investors. Powerful leaders since long have been focusing on Western Maharashtra and ignoring Vidarbha which is not fair. This has resulted in a Separate Vidarbha movement and this voice is now becoming louder day by day. Leaders must wake up and demand people's rights as they are suffering badly being dependent on an agricultural economy.