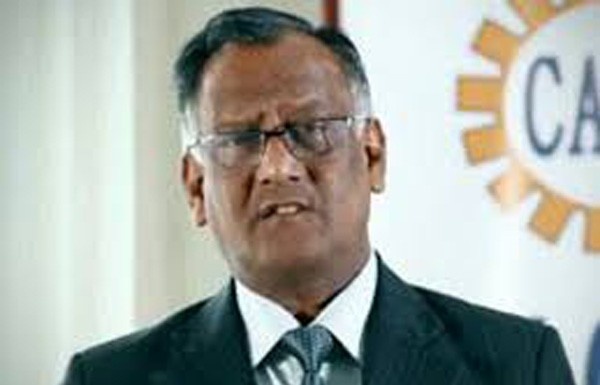 Nagpur: Venture Catalysts launches its Nagpur operations with B.C.Bhartia as its mentor. Hosts an engaging launch event to bolster innovation in the city. VCats hosts an engaging launch event for its Nagpur operations with the aim to build a vibrant entrepreneurial ecosystem in the city Around 150+ investors and major start-up ecosystem players participated in the launch said B.C. Bhartia at Inauguration of operations of Venture Capital in Nagpur.
In its continued bid to bolster innovation across the country and unlock the entrepreneurial potential in non-metro cities, Venture Catalysts, India's first and largest integrated incubator has launched its operations in Nagpur. The event saw illuminating panel discussions as well as start-up pitches to set the ball rolling on the right note for VCats' operations in the city.
Co-founder of Nagpur Angels, Shashikant Chaudhary was the chief guest of the launch event. While delivering his keynote address. Mr. Sashikant said that lot of opportunity of funding awaits startups. There are angal investors ready to invest in startups. Nagpuriares should come forward to take advantage of all these new facilities.
B.C. Bhartia, National President of the Confederation of All India Traders and the mentor of VCats' Nagpur Chapter, along with Dr. Apoorv Ranjan Sharma, Co-Founder of Venture Catalysts, offered their insights and industry expertise with a panel titled, "Why it is the right time for start-ups". This was followed by an investor panel discussion which included leaders such as Jay Chopde of TiE Nagpur, Anuj Golecha, Co-Founder of VCats and Dhianu Das, Angel Investor from Delhi. John Kuruvilla, Founder of Kalpnik Technologies Bangaluru, shared his entrepreneurial story with the participating start-ups.
Speaking of the launch, Dr.Apoorv Ranjan Sharma, Co-founder, Venture Catalysts, said, "Nagpur is Maharashtra's commercial hub and one of the most liveable, urbanised and developed cities in the country. It has also topped the Smart City list with one of the best investment conversion ratios. All of these factors make it a ripe market for start-up activity and we have launched the VCats' Nagpur chapter keeping this in mind. Our overall objective is to give that much-needed fillip to the fledgling start-up ecosystem in the Orange city and provide the budding entrepreneurs here with the right mix of guidance, mentorship and access to funds."
B.C Bhartia, added, "Besides the remarkable growth and modernization that Nagpur has witnessed in the recent years, its start-up ecosystem has also been receiving a massive push from the Maharashtra government. All of these factors combine to make the city a hotbed of entrepreneurial activity. Having recognized this trend and the potential of Nagpur, we are pleased to announce the launch of our operations in the city. We look forward to facilitating an accelerated growth path for all business ventures in the city through networking and finance opportunities."
Dr. Sharma and Anuj Golecha also shed light on why start-ups are the new emerging asset class. The launch session saw start-up pitches from Rooter, ModernArch Infra, Superbottom and others. The launch event is a part of VCats' on-going endeavours to uncover the latent innovation and business acumen that entrepreneurs across the country Harbour. It offers end-to-end support with a vision to nurture and build a country-wide network of start-ups, investors, enablers and growth facilitators.
Swati Sharma welcomed the guests, Punit Jain proposed Vote of thanks and Poonam Khandelwal conducted the porceedings. Those prominently present were Subodh Tajare, IMT, OS Bagadia VIA, Kshitiy Agarwal, Vanraj , Sanjay Bhatta, Ritesh Agrawal, Anil Nagpal, Rajkumar Bhagtani.Sana Khan, Jyoti Awasti, Sanjeevani Chaudhari etc.