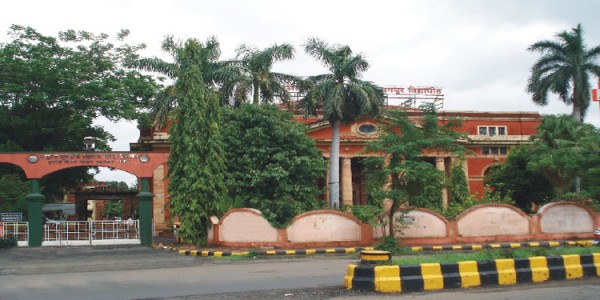 Nagpur News : The University Budget 2013-2014 of Rashtrasant Tukadoji Maharaj Nagpur University was proposed amidst much drama on Thursday. University budget of Rs 248 crore was sanctioned in Management Council meeting while members opposed the proposed deficit of Rs 28 crore.
Members also protested the proposed Rs 10 lakh budget for workers of registrar's office. While the budget for teachers' salaries increased with 135 percent this year, a hike of 145 percent was seen in University budget. The budget committee failed to give accurate data of some heads. Members demanded more amounts for development projects and to increase revenue to decrease the deficit.
Member of Management Council Abhijit Wanjari said, "Funds for development of Laxminarayan Institute of Technology (LIT) should be increased to attract more number of students. According to a report of All India Council of Technical Education (AICTE), development work of LIT needs immediate attention to attract students. Likewise, separate funds should be given to University undertaking colleges like Barrister Wankhade College of B Ed, Dr Babasaheb Ambedkar College of Law and Campus."
MC member Dr D K Agrawal was of the opinion that University Budget of examination head was not passed through Board of Examination (BoE) which is violation of rules. Also, he said, "Account minutes of Finance are not clear and the accounts are not explained clearly in the budget." To this, MC members said that they would take into account all these problems and would sort them as soon as possible.
Sanjay Khadatkar, member of MC said that convocation ceremony completed 100 years. So, the budget of 25 lakh exceeded to 50 lakh. He said that more attention should be given on infrastructure and laboratory work which would be beneficial for development of LIT. He also suggested Advisory committee to organize alumni meets to generate funds for the development work.