Nagpur: The valediction function for the Orientation programme 'Uttarayan-2016' for newly promoted Assistant Commissioner of Income Tax (ACsIT) is scheduled on Tuesday i.e. July 5, 2016 from 09.30 AM onwards. Former Chairman of Central Board of Direct Taxes (CBDT), New Delhi M.C. Joshi IRS (Retired) has kindly consented to be the chief guest for the occasion. The officers newly promoted from Income Tax Officers (ITOs) to Assistant Commissioner of Income Tax (ACsIT) have undergone Orientation training of two months at NADT (National Academy of Direct Taxes) before getting posted to field as Assistant Commissioners / Directors of Income Tax to manage the tax administration of India.
The National Academy of Direct Taxes Nagpur is the apex training academy in India for the officers of Income Tax Department. During the last two months, these newly promoted officers have been provided with inputs on all aspects of tax administration.
Apart from training them in discharging their core functions of direct taxes collection and tackling tax evasion, they have also been provided with inputs to tackle economic crimes like money laundering, embezzlement, frauds and various other financial scams. During the training, sufficient emphasis was also laid on the physical fitness of the officer trainees. Apart from this, they were also encouraged to utilize the excellent sports facilities in the Academy which includes a modern swimming pool and state of art gymnasium. The residential training programme was followed by one week of 'Bharat Darshan' and On the Job Training (OJT).
The valediction ceremony will be attended by the senior officers of the Income Tax Department and other senior government officials in Nagpur.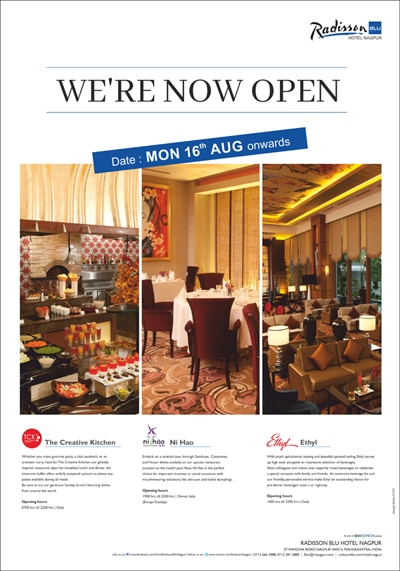 There will be a cultural event in the evening of July 5, 2016 from 7.00 P.M. onwards. Programme Director General (Training), NADT Gunjan Misra will be the Chief Guest of the cultural event.