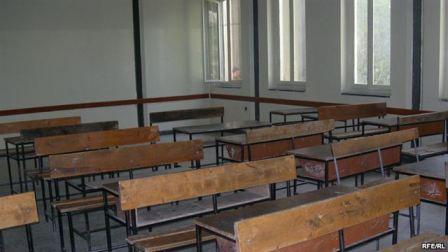 Nagpur News: The Engineering colleges in the city are all set to attract fresh lot of students to its campus for the upcoming educational session 2013-14. Eventually the touts too have become active once again with their revised rate of 'commission' for ensuring admissions to the colleges. With the severe shortfall of students in proportion to the large number of vacant seats in these colleges, the agents are reportedly charging anywhere between Rs 15000- Rs 20000 on every admission from the needy colleges.
Sources informed that the admissions were not drawn up to the expectations in most of the Engineering colleges in the state including Nagpur University during the last three years. About 40% seats have been reportedly lying vacant in the new colleges that came up in the last five years. In order to cope up with the admission crisis, the colleges started offering the amount of Rs 5000 to Rs 10000 against each admission to the touts who could do the needful. While this practice contained the shortage of students to some extent, it also increased the dubious practice in almost every college in Nagpur.
On the contrary, this time the touts have allegedly decided to hike their rates for each admission. They have started operating for the colleges that have okayed their proposal for increased commission of Rs 15000 to Rs 20000 per student.
Meanwhile, most of the new colleges have started their 'mission students' campaign with their representatives reaching out to various villages in search of 'targets'.
AICTE rules being flouted
As per the rules set by All India Council for Technical Education, there must be regular staff in the colleges by 2013. But the rules are being openly flouted thanks to the apathy of AICTE officials in monitoring the implementation. Most of the private colleges in Nagpur are being run with dismal staff and the principal, professor and lecturers are all working on adhoc. The pay scale too is the lowest in the capacity whereas the rule says that the employees should be paid as per the recommendations of 6th Pay Commission.
Rs 5 lakh for regularization!
The colleges used to run on their whims and fancies with staff appointed on temporary basis till AICTE gets strict. Then such colleges use their free will the other way out. Some of these colleges charge over Rs 5 lakh for regularizing the temporary appointment. Details are also sent to AICTE.