Nagpur Today.
After finishing studies in various professional courses, many students aspire to study abroad. In the past, however few succeeded in the effort while there were many who could not get through the process of VISA clearance, passport and other minor details which poses a hindrance for their travel to foreign countries.
The United States Consulate General Visa Officer Jackson Bloom was in the city on Tuesday to address the students of RTMNU who wanted to pursue further studies abroad.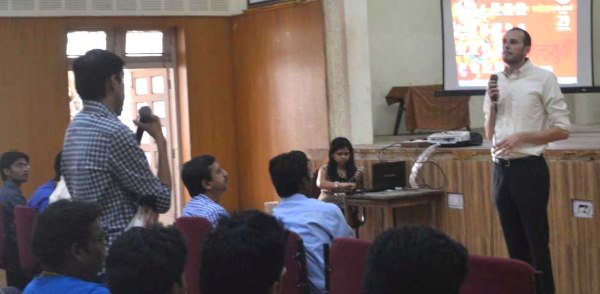 The interactive session on 'Student Visa process and studying in United States of America' was conducted by RTMNU at Buty Hall in Ramdaspeth.
Bloom came out with handy information to help the students looking up to study overseas. He also detailed on the minor things that any consulate looks for before a student signs and stamps the VISA. He clarified various myths and misunderstanding that students have. He cleared the doubts of students and made the entire process seem fairly easy and comfortable.
Bloom also rendered out guided tips to the students on picking up the school to pursue higher education abroad. "Make sure the school you are choosing is accredited. Tuition fees are very high, so save on living and housing expenses when studying in campus," he suggested.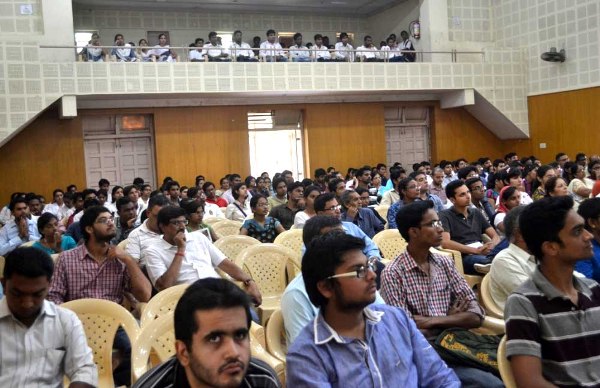 Visas not too difficult to get
There is a myth that a large number of visa applications are rejected by the consulate. Commenting over the common perception he cleared that 6 lakh visas are issued out of every 7 lakh applications. 1000 applications are screened every day. About 100270 Indian students are studying in the universities across US. The figure is second only to Chinese students studying there, he informed
Jackson also gave the aspirants advice on interview techniques. He added, "You don't have to be nervous during interview as it is not a test. Your sole intention should be studying in the university. The interview hardly lasts for 2 or 3 minutes. The officer will ask for passport/120 form. We welcome legitimate students from around the world."
Large number of students and parents had come for the presentation. The visa officer also participated in the question & answer session in which he replied to the queries put up by the students.
Pro Vice Chancellor,RTMNU, Mahesh Yenkie and Student welfare, Director, Arun Patil and student council President kishnani were present during the programme.
Robots not wanted
Bloom said, "We look your personal interest in studies, family, mode of payment, after plans. We want to get a good picture about who you are and why you want to go for a college in US. Give us true answers and not scripted ones. We don't want robots to take robots to study."
Students must do
–       Sufficiently prepared for the course.
–       Able to pay for the planned studies.
–       Plan to use the student visa correctly and legally.