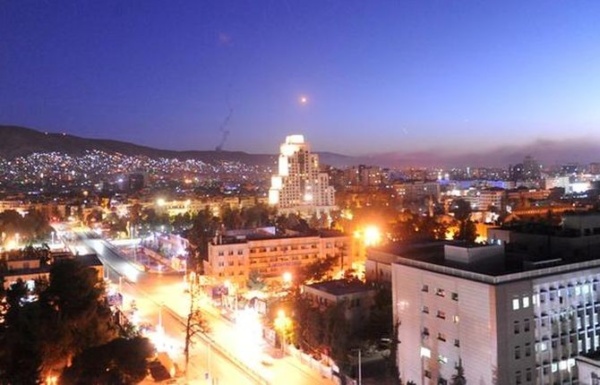 In a combined operation, the United States, Britain and France on Saturday launched military strikes against Bashar al-Assad's Syrian regime, President Donald Trump announced, as he alleged the war-torn nation of using chemical weapons against its own people.
Soon after the strikes were launched, Russian ambassador to the United States Anatoly Antonov warned that such actions will not be left without consequences.
Antonov released a statement on Twitter saying, 'A pre-designed scenario is being implemented. Again, we are being threatened. We warned that such actions will not be left without consequences.'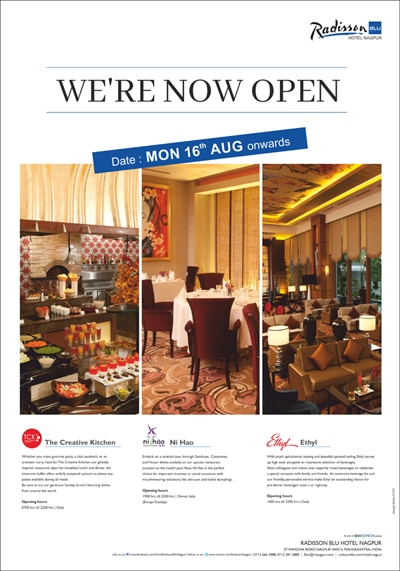 He further noted that all responsibility for strike rests with Washington, London and Paris while adding that the 'US, the possessor of the biggest arsenal of chemical weapon has no moral right to blame other countries'.
Denouncing the strikes as 'brutal, barbaric aggression' that violated international law, Syria's government said, "The Syrian Arab Republic condemns in the strongest terms the brutal American-British-French aggression against Syria, which constitutes a flagrant violation of international law."
The Syrian Presidency underscored that 'Good souls will not be humiliated'.
The US president claimed that the joint action was meant to establish a 'strong deterrent' against the production, spread, and use of chemical weapons.
Trump said he has ordered 'precision strikes' against Syria, where dozens of people were killed last weekend in a suspected toxic gas attack on Douma, the largest town in a former rebel stronghold outside Damascus.
"These are not the actions of a man; they are crimes of a monster instead," Trump said in an address to the nation.
Describing the strike as a deterrent, Trump said the US would maintain pressure on Syria until the Assad regime suspends use of chemical weapons.
"America does not seek an indefinite presence in Syria," he said, thanking the UK and France for joining the US in its fight against the Syrian regime.
"My fellow Americans, a short time ago, I ordered the United States armed forces to launch precision strikes on targets associated with the chemical weapons capabilities of Syrian dictator Bashar al-Assad. A combined operation with the armed forces of France and the United Kingdom is now underway. We thank them both," Trump said in his address to the nation.
"Today, the nations of Britain, France, and the United States of America have marshaled their righteous power against barbarism and brutality," Trump said.
He attacked the Assad regime for 'deploying chemical weapons to slaughter innocent civilians', referring to the alleged atrocity in Douma last Saturday.
"This massacre was a significant escalation in a pattern of chemical weapons use by that very terrible regime," Trump alleged.
"The evil and the despicable attack left mothers and fathers, infants and children, thrashing in pain and gasping for air. These are not the actions of a man; they are crimes of a monster instead," he said.
The US president sought to bring back the vestiges of World War I, after which civilised nations joined together to ban chemical warfare.
He noted that chemical weapons not only inflict gruesome suffering but also even small amounts of them can unleash widespread devastation.
"The purpose of our actions tonight is to establish a strong deterrent against the production, spread, and use of chemical weapons. Establishing this deterrent is a vital national security interest of the United States," Trump said.
"The combined American, British, and French response to these atrocities will integrate all instruments of our national power — military, economic, and diplomatic. We are prepared to sustain this response until the Syrian regime stops its use of prohibited chemical agents," he said.
Trump said he also has a message for the two governments most responsible for supporting, equipping, and financing the criminal Assad regime.
"To Iran, and to Russia, I ask: What kind of a nation wants to be associated with the mass murder of innocent men, women, and children?" he asked.
"The nations of the world can be judged by the friends they keep. No nation can succeed in the long run by promoting rogue states, brutal tyrants, and murderous dictators," he said.
Trump said Assad's recent attack was a fallout of Russia's "failure" to keep the promise of eliminating Syria's chemical weapons.
"In 2013, President Putin and his government promised the world that they would guarantee the elimination of Syria's chemical weapons. Assad's recent attack are the direct result of Russia's failure to keep that promise," Trump said.
"Russia must decide if it will continue down this dark path, or if it will join with civilised nations as a force for stability and peace. Hopefully, someday we'll get along with Russia, and maybe even Iran — but maybe not," he said.
The US president said America, being the world's greatest and most powerful economy, has a lot to offer.
"In Syria, the United States — with but a small force being used to eliminate what is left of Islamic State — is doing what is necessary to protect the American people. Over the last year, nearly 100 per cent of the territory once controlled by the so-called ISIS caliphate in Syria and Iraq has been liberated and eliminated," he said.
British Prime Minister Theresa May said that she had authorised British forces to conduct precision air-launched cruise missile strikes on Syria to degrade its chemical weapons capability, saying there was no alternative to military action.
Four Royal Air Force Tornado jets using Storm Shadow missiles had taken part in the attack on a military facility near Homs where it was assessed Syria had stockpiled chemicals, Britain's Ministry of Defence said.
Defending the joint air strikes, the White House said it has 'a large body' of evidence indicating that the Assad regime was responsible for the April 7 chemical attack in Duma and that Syrian military officials coordinated the attack.
The White House released an information sheet making its case for the Syrian regime's involvement in the Duma attack.
'A large body of information indicates that the Syrian regime used chemical weapons in the Duma area of East Ghutah, near Damascus, on April 7, 2018. Our information is consistent and corroborated by multiple sources,' the White House statement said.
'This conclusion is based on descriptions of the attack in multiple media sources, the reported symptoms experienced by victims, videos and images showing two assessed barrel bombs from the attack, and reliable information indicating coordination between Syrian military officials before the attack,' the White House assessment said.
According to the White House Assad regime's continued use of chemical weapons threatens to desensitise the world to their use and proliferation, weaken prohibitions against their use, and increase the likelihood that additional states will acquire and use these weapons.
'To underscore this point, not only has Russia shielded the Assad regime from accountability for its chemical weapons use, but on March 4, 2018, Russia used a nerve agent in an attempted assassination in the United Kingdom, showing an uncommonly brazen disregard for the taboo against chemical weapons,' the White House alleged.
'A significant body of information points to the regime using chlorine in its bombardment of Duma, while some additional information points to the regime also using the nerve agent sarin. This is not an isolated incident — the Syrian regime has a clear history of using chemical weapons even after pledging that it had given up its chemical weapons program,' it said.
The Republican party lawmakers hailed President Trump for his decision to carry out the strikes, while the Democrats sought action against Russia, alleging that Moscow was behind the Assad regime's 'atrocities' against his own people.
'Applaud' Trump for taking military action against the Assad regime for its latest use of chemical weapons, and for signalling his resolve to do so again if these heinous attacks continue, said Senator John McCain, Chairman of the powerful Armed Services Committee.
McCain said the message to Assad must be that the cost of using chemical weapons is worse than any perceived benefit.
However, Democratic leader Nancy Pelosi said that one night of air strikes was not a substitute for a clear, comprehensive Syria strategy.
"The President must come to Congress and secure an Authorisation for Use of Military Force by proposing a comprehensive strategy with clear objectives that keep our military safe and avoid collateral damage to innocent civilians," she said.
"President Trump must also hold Putin accountable for his enabling of the Assad regime's atrocities against the Syrian people," Pelosi said.
House Speaker Paul Ryan said the US had taken decisive action in coordination with its allies.
"We are united in our resolve that Assad's barbaric use of chemical weapons cannot go unanswered. His regime's unconscionable brutality against innocent civilians cannot be tolerated," he said.
"There should be no doubt that Russia and Iran have blood on their hands, and their partnership with Assad reveals the true nature of their regimes. The United States and our allies must continue to seek ways to hold Assad's enablers accountable," Ryan said.
The administration is justified to take limited action in coordination with its allies to hold Assad accountable for the use of chemical weapons, said Congressman Ed Royce, Chairman of the House Foreign Affairs Commitee.
Indian-American Congresswoman Pramila Jayapal said Trump has just conducted another set of unconstitutional strikes.
"He does not have the power to take these actions without consulting Congress. Only Congress – not the White House – has the power to declare war," she said.
"Tonight's air strikes are not a long term plan to resolve the Syrian crisis, and they will do little to stop a dictator like Assad from repeating his crimes against humanity," she said.
"We need a considered, debated, real strategy to end the violence in Syria and protect innocent people from dying. These air strikes are not only unconstitutional, they are dangerously escalating a conflict that could send us into a war with multiple countries," Jayapal said.
"This is a debate that must take place in Congress immediately, and we should be clear that the President has exceeded the authority afforded to him by the Constitution," she added.