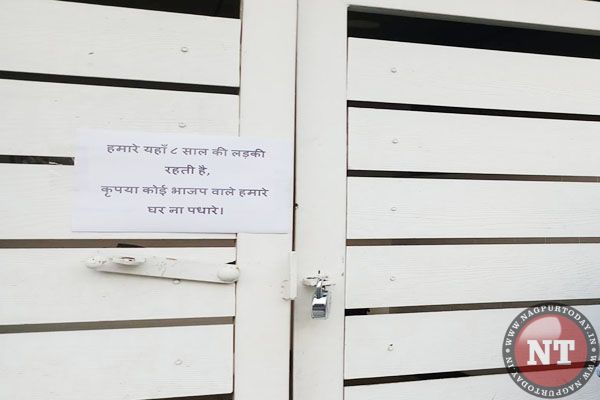 Nagpur: A notice pasted at the outer gate of a house in Manish Nagar, coming under South-West Assembly constituency represented by Chief Minister Devendra Fadnavis, and doing rounds in social media is turning out to be attraction. The notice reads in Hindi: "Hamare Yaha 8 Saal Ki Ladki Rahati Hain, Krupaya Koi Bhajapa Wale Hamare Yaha Na Padhare" (An 8-year old girl stays in our house. No BJP leader should come to our house, please).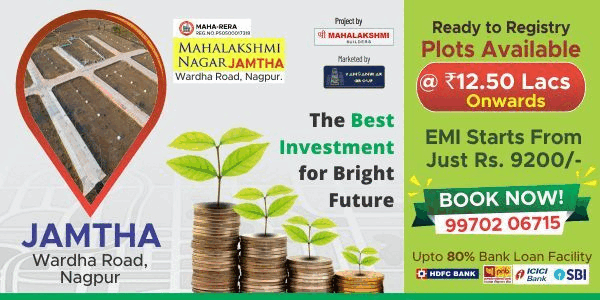 The notice ostensibly is in reference to the rape and murder of an eight-year old girl in Jammu and Kashmir's Kathua and the two BJP Ministers who defended the men arrested for the outrageous crime. The two ministers ultimately had to resign after public pressure mounted and the party was left embarrassed.
The rape and murder of the kid girl and the BJP ministers defending the accused seems to have played heavily in the minds of the people in city. The notice pasted at the gate of a house, probably of a Congress office-bearer, echoed the anger of the people towards BJP. None the less the tantrum played by pasting the notice is turning out to be an attraction and a talking point among vast section of people. The notice apparently left BJP leaders red-faced and fuming as well.
The eight-year-old girl, who was kidnapped in January this year, was held captive at a place of worship for nearly a week and raped before she was finally killed. Her body was found in a forest near her home.