Tuli Public school to start Humanities, Legal studies & Hotel Management in XIth class soon

Nagpur Today: Urvashi Yashroy who is associated with Tuli Group of Education for the past 15 years said that education has undergone a sea of change and it is her continuous endeavour to groom and for an all round development of the students keeping in mind with the technologically advanced fast paced life.
In an exclusive interview with Nagpur Today, she said that she has been instrumental in bringing the school to a place where it is today. She said that she has been associated with Tuli for the past 15 years. She said that she ensures that the school and the teachers work towards imparting Personality Development Traits by involving the students in various intra and inter-school events like cultural activities, visits, Group Discussions, Debates, quiz programmes, educational events etc.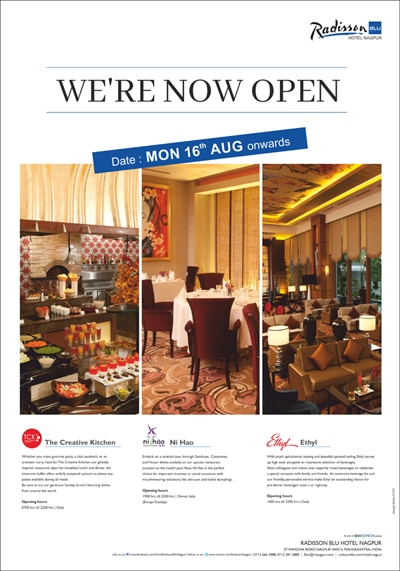 She was awarded with many awards. The last award was "Glory of Education Excellence Award" in 2011. She also presented a Publication in the recently held Principal's Conference.
Urvashi is an MBA graduate and is pursuing her Doctoral studies in Hospitality. She said that the Tuli Public School and other Tuli Group of Education is run by
Sneh Mahila Vikas Sanstha which is a Trust registered under the Bombay Public Trust Act and is an organisation run by women. It was started in 1987 with the objective of running educational institutions, which would prepare the youth for the World and enable them to make a mark for themselves in the Society.
The Sanstha boasts of a lush green 22 acre campus with a building a masterpiece of architecture and vast playgrounds. Being close to the city gives it an edge over the others as the surrounding is peaceful and pollution free. For the students convenience the Sanstha runs buses throughout the city for the students to commute. Total built up area – 57000 Sq. ft.
Being from hospitality background, discipline stands at the forefront in which every area I work in. She said that she believes in shaping the minds of the students. The malleable young mind is a store house of ideas and to allow the youngsters bring forth their creativity is the aim of Tuli Group of Education Institutes.
Being a Director of 5 Educational Institutions, which include 1. Tuli College of Hotel Management, 2. Institute of Hotel Management & Catering Technology, 3. Tuli Public School, 4. Tuli College of Animation, 5. Tuli College of Education.
She added that the Tuli Public School has a residential facility with 77 students on board. The remaining students are localites and their own buses ply throughout the city to transport the kids. They have introduced Digitalized Curriculam Content which is mapped up to CBSE Sylabus. They cater to children from Nursery to XIIth class.
She said that they have arranged for coaching for XIth and XIIth students to help them prepare for various competitive examinations. She added that Tuli Public School will be adding Humanities as a stream very soon for the XIth and XIIth standard. They also have permission for legal studies and Hotel Management for XIth Standard.
While speaking about the education system, she said that overall, the education system is going through a huge change. In the school level, she said that the education is too fast and too quick for small children to cope up.