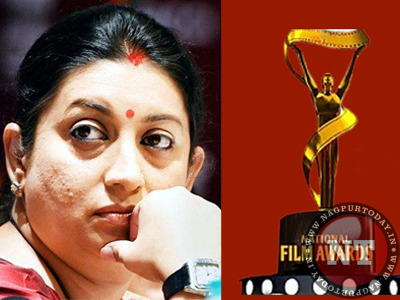 New Delhi: Winners of the National Film Awards were left fuming on Wednesday, one day prior to the prestigious awards ceremony (to be held at New Delhi's Vigyan Bhawan today afternoon), after they were informed that President Ram Nath Kovind will only be presenting awards to 11 out of the total 140 recipients.
As reported by The Print, awardees were informed of the change in proceedings at the last minute, during a rehearsal for the ceremony; as per tradition, the President of India hands out all the awards. This time however, due to President Kovind only being able to spare one hour to attend the ceremony, he will only be giving out 11 awards, with the remaining to be presented by I&B Minister, Smriti Irani, a previous awardee herself.
As reported by various publications, this break in tradition has infuriated many of the winners, with several of them intending to boycott the ceremony. They clarified, however, that this doesn't mean that they will not be accepting the award, merely not attending the ceremony. Reportedly, while Irani personally tried to pacify the winners who made their displeasure apparent during Wednesday's rehearsal, they remain upset, and the ceremony is expected to see a marked absenteeism.
Started in 1954, The National Film Awards are considered India's most prestigious awards for filmmaking. Among the categories are awards for best feature film (fiction and non-fiction), directing, acting, cinematography, screenplay, and various regional cinema, among others