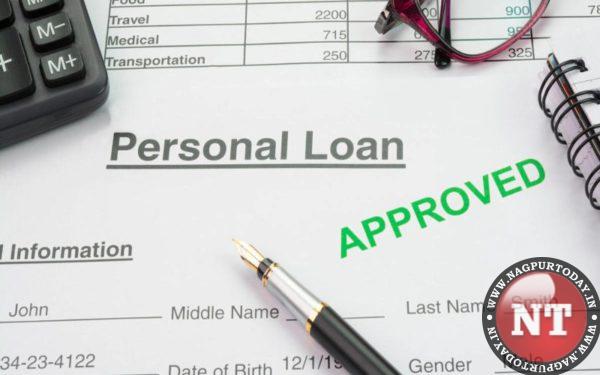 Having trouble obtaining a Personal Loan? Don't worry, it is simple. It's easier than you think to get the funds you need with a Personal Loan. You can access the money and achieve your financial objectives with some easy steps. The right Personal Loan can assist you with financing your dream trip, home improvement project, or debt repayment. So let's get started and see how easy it is to get loan approval quickly and at a nominal Personal Loan interest rate that suits your budget.
Check your Eligibility
It's crucial to start by determining your eligibility while trying to get instant Personal Loan approval. It is a simple process that lets you determine whether you meet the eligibility criteria of your chosen lender. Here are some important things to consider:
● CIBIL Score
Your credit score plays a major role in the loan approval. A low CIBIL score makes it difficult to get a Personal Loan at favourable terms. Search for lenders who provide a Personal Loan with a low CIBIL score to boost your chances of getting loan approval.
●  Work and Income
Lenders ensure you have a consistent income source to repay the loan. They will inquire about your years of employment, monthly salary, and job stability. Ensure you have the required paperwork, such as payslips and bank records, to prove your capacity to manage loan EMIs.
● Age and Citizenship
Lenders require borrower's age and residence proof documents to qualify for a Personal Loan. Before applying, make sure you satisfy the age and citizenship criteria.
● Existing Debt
Lenders will evaluate your debt-to-income ratio to verify your ability to repay the loan. It's important to consider any existing debts or credit card obligations before applying for a Personal Loan. Make sure you can afford the new EMIs easily.
Gather Required Documents
Approval of your Personal Loan will take less time if you have all the required documents ready. The list of documentation that lenders often require is given below:
●   Identity Proof
You must submit a copy of identity proof such as an Aadhaar card, Passport, Driver's license, or Voter identity card. Make sure your picture on the document is recent and clear.
●  Address Proof
Lenders require address proof such as utility bills or rental agreements. Ensure all your documents are updated with your name and address.
●  Income Proof
Lenders need to confirm your income to determine your capability to repay the loan. Salary slips, Bank Statements, or Income Tax Returns are standard income proofs. Make sure that these papers are accurate and appropriately reflect your income.
●   Employment Documents
If you're self-employed, you will be asked to present documents of your business establishment, such as your company registration papers. These records attest to your financial stability as a borrower.
●  Financial Statements:
If you're a business owner, then your audited financials, your balance sheet, profit and loss statement, and other financial statements, will be required. These records offer a thorough breakdown of your finances.
Compare Lenders and Loan Options
Comparing multiple lenders and loan options is essential to get suitable Personal Loan terms. When comparing lenders, keep the following factors in mind:
●   Interest Rates
Comparing interest rates is essential for borrowers who want to get a Personal Loan with a low CIBIL score. Look for interest rates that suit your budget.
●    Loan Amount and Tenure
Check out the maximum loan amount and tenure that various lenders are willing to offer. Ensure these terms fit your needs, enabling you to borrow the necessary amount and effortlessly return it within the allotted duration.
●   Eligibility Criteria
Be aware of the eligibility requirements that each lender has established. Some lenders could be more accommodating to applicants with low CIBIL scores. Consider lenders who, given your credit profile, are more likely to accept your loan application.
●    Reputation and Customer Service
Look into the quality of the lending options. To learn more about an institution's responsiveness, and level of customer satisfaction, check its ratings from previous clients.
Submit Your Application and Await Approval
It's time to submit your application for Personal Loan approval once you've researched and gathered all the required documents.
●  Online Application
Online application facilities are now readily available from most lenders. Fill out the application form with all the correct details
●  Document Submission
Upload all the necessary documents as per the lender's requirements. To prevent any delays in the approval process, ensure they are readable and clear.
●  Verification procedure
The lender will now analyze your application and supporting documentation to determine your eligibility and creditworthiness.
●   Wait for Approval
Once your application has been submitted, wait patiently for the lender's decision and loan offers. The approval procedure may take just a few hours in the case of instant loans. The amount will be directly credited to your bank account after approval.
Conclusion
Check your eligibility to get a quick Personal Loan approval at a nominal interest rate. Gather all the required documents and compare lenders and loan options to find the best fit for your requirements. Streamline your Personal Loan journey and simplify the process with the above-mentioned points.