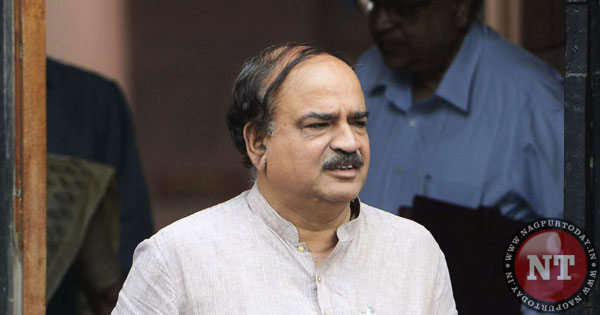 Union minister and six-time Bharatiya Janata Party MP Ananth Kumar died at a hospital in Bengaluru early on Monday. The 59-year-old was suffering from cancer and was earlier treated at a hospital in New York, PTI reported.
Kumar was the minister for parliamentary affairs in the Union Cabinet since July 2016. He has represented Bengaluru South constituency in the Lok Sabha since 1996. He was also the minister of chemicals and fertilisers since the Narendra Modi government came into power in May 2014. He handled several other ministries in previous governments.
His body will be kept at National College, Bengaluru, for final tributes, reported ANI.
Prime Minister Narendra Modi called him a "valued colleague and friend". "He was a remarkable leader, who entered public life at a young age and went on to serve society with utmost diligence and compassion," he tweeted. "He will always be remembered for his good work."
Modi added that Ananth Kumar was an "able administrator, who handled many ministerial portfolios and was a great asset to the BJP organisation", who worked hard to strengthen the party in Karnataka, and was "always accessible to his constituents".
President Ram Nath Kovind said Kumar's death was a "tragic loss to public life in our country". Defence Minister Nirmala Sitharaman and Home Minister Rajnath Singh also expressed their condolences through Twitter posts, as did Congress President Rahul Gandhi and Karnataka Chief Minister HD Kumaraswamy.
Kumaraswamy said Kumar was a "value-based politician, [and] a pro-people leader" who made a "significant contribution to the country as an MP and a Union minister".
BJP President Amit Shah said he was "grief-stricken" and remembered Kumar for serving the nation and the party with "unparalleled zeal and dedication".