Union govt decides to open 24 new medical colleges, increase seats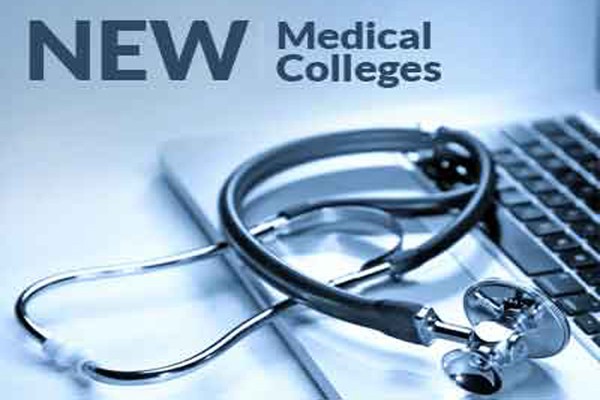 Nagpur/Delhi: Modi govt has already started implementing the provision made in the annual budget presented on Feb 1. A cabinet meeting was held under the presidentship of Prime Minister Narendra Modi and was announcement to give shape to the schemes. The Union Cabinet approved the establishment of 24 new medical colleges in unreserved areas.
According to the government the decision was taken under the National Ayushman Scheme. Under this seats would be increased in the exisiting medical colleges. For this nearly Rs 15000 crores have been sanctioned. The scheme will serve to create additional 10,000 MBBS and 8,000 PG seats in the country, bridge the gap in number of seats available in government and private sector.
PM Research Fellowship
The cabinet has decided to start the PM Research Fellowship from this year. Under this the best talent would be selected for research. Every year 1000 best students will do their research in IIT and IIMC. This research will not be an ordinary search but will be based on subjects like Nano Technology, Artifical Intelligence, Developing New Material etc. For PM Research Fellowship the best students from final year students doing their BTech from IIT, NIT, Triple IT and ICSSR will be selected. During PhD they will get scholarship. For the first and second year the students will be given Rs 70,000 per month as scholarship, Third year Rs 75,000 and fourth and fifth year Rs 80,000 per month. Soon after this they will get a job of Assistant Professor directly. The main aim is to stop good students from going out and to boost the research.
Extension of Discovered Small Field Policy
The cabinet also been given green signal for the extension of Discovered Small Field Policy. Under this policy nearly 60 oil field have been spotted. From this, nearly 88,000 jobs opportunities will be created. Under this policy the proposal for auctioning the oil field not used by ONGC, Oil India Limited has been included.