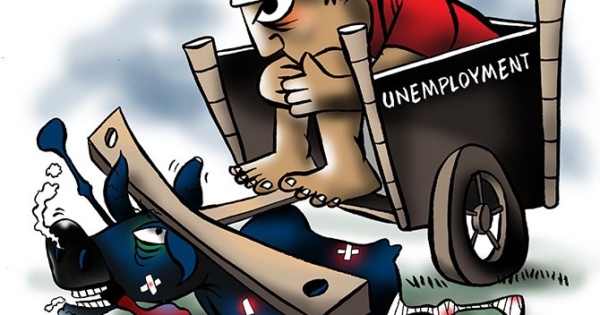 The country's unemployment rate stood at a 45-year-high of 6.1 per cent in 2017-18, according to the National Sample Survey Office's periodic labour force survey.
According to the report, accessed by Business Standard , is at the centre of a controversy after two National Statistical Commission members, including acting chairman, resigned on Monday, alleging that the government had withheld its release.
According to the report, the unemployment rate was at its highest level since 1972-73.
The report reveals in 2011-12, the unemployment rate stood at 2.2 per cent and youth unemployment is at "astronomically high" levels of 13 to 27 per cent.