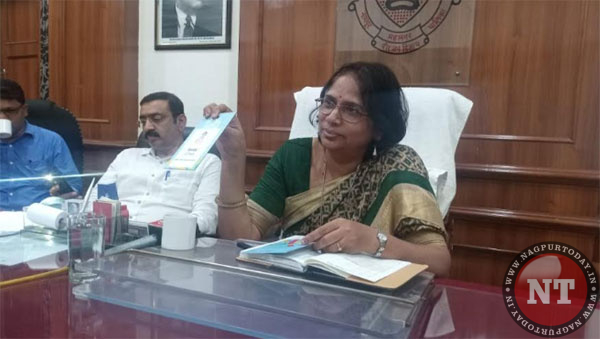 Nagpur: The Mayor Nanda Jichkar, who is drawing severe flak from all quarters for taking her son on an official visit to United States as her 'Private Secretary,' on Friday tried to come clean over the raging controversy.
The Mayor Jichkar was invited to attend the Global Climate Action Summit in San Francisco, California, that was conducted between September 12 -14. Her son Priyansh, who studies in a Mumbai college, had accompanied her to San Francisco.
On Friday, the Mayor returned to the city and talked to media persons at her chamber in Civil Lines. She said, "I have taken my son to the US visit not as Private Secretary but Personal Secretary. It was necessary for receiving Visa from American Embassy. My son could not have accompanied me otherwise. Only for Visa purpose I had to mention my son as Personal Secretary. I had officially informed the organisers in the United States that I will be accompanied by my Personal Secretary. So accordingly, they issued the Visa.
Moreover, I had taken my son for safety and security of me as well as helping me in many works. I took my son along rather than going alone for a foreign tour. The visit was not sponsored by NMC so she has not done anything wrong.
Several times my Private Secretary, Personal Secretary accompany me in my official car whenever I visit in city areas. So there is nothing wrong in taking my son to United States. Moreover, the Global Covenant of Mayors for Climate and Energy, an international alliance of cities, had funded all of my son's expenses," the Mayor said and tried to justify her son's voyage. However, sources said the expenses were met by Nagpur Municipal Corporation.