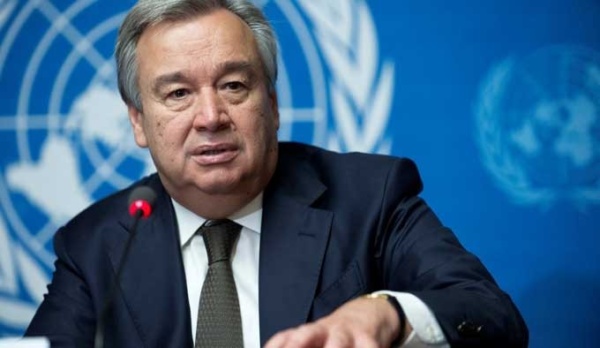 New Delhi: United Nations Secretary General Antonio Guterres has expressed his concern at the situation in Jammu and Kashmir, his spokesperson said as he reiterated that the UN chief's "good offices" to help resolve disputes between nations are available only if requested for by both sides.
"The secretary-general has expressed and will continue to express his concern at the situation. I think we spoke about it earlier in the week, reminding all parties of the need to protect civilians," Guterres' spokesman Stephane Dujarric said at United Nations yesterday.
Dujarric was responding to a question on the situation in Kashmir and whether the secretary-general had spoken with Indian authorities.
He said as a "matter of principle", in any issue where there are differences to be bridged between member states, "the good offices of the United Nations are available, but they only work if both parties require, ask for it and are open to it".
Dujarric stressed that the reference for good offices is not particularly for the situation in Kashmir.
"And that's, I'm not talking about Kashmir. I'm just talking about a question of principle of the UN and how its good offices work," he said, adding that the situation in Kashmir is one that the UN continues to follow "very closely".