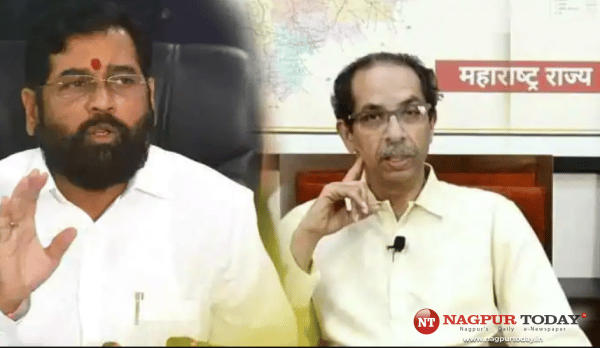 Mumbai: The Uddhav Thackeray-Eknath Shinde showdown is now on the streets of Maharashtra. After Shiv Sainiks went on a rampage against the rebel MLAs by vandalising their offices and defacing the hoardings, the Shinde camp has now hit back.
In Thane, the supporters of the rebel camp painted the banner featuring Maharashtra Chief Minister Uddhav Thackeray. This is going on at a time when Shiv Sena workers held a bike rally and also hit the effigies of rebel MLAs with shoes.
The Maharashtra political battle had intensified after the Eknath Shinde-led rebel camp named their group as 'Shiv Sena Balasaheb', triggering a furious legacy war with the Thackeray family.
The Centre has accorded a Y+ security cover to the 15 rebel Shiv Sena MLAs. The MLAs who have been provided Y-plus category cover include Ramesh Bornare, Mangesh Kudalkar, Sanjay Shirsat, Latabai Sonawane, Prakash Surve and 10 others. The Y Plus category involves 5 to 7 armed personnel guarding the protectee in three shifts. The numbers of personnel depend on the threat perception of the VIP.
This comes a day after Eknath Shinde in a letter to Chief Minister Uddhav Thackeray, Home Minister Dilip Walse Patil among others, alleging that the security cover to the legislators camping with him in Guwahati was withdrawn. The Maha Vikas Aghadi government had rejected the charges.