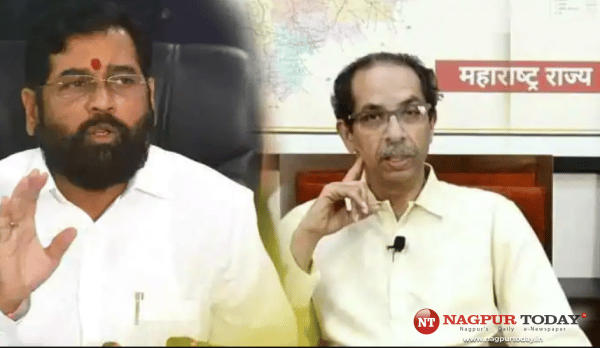 Nagpur/Mumbai: The political crisis in Maharashtra has entered the second week with the group of rebel Shiv Sena MLAs, led by Eknath Shinde, securing a hearing of the Supreme Court on Monday against the disqualification notices issued to them by the Deputy Speaker of the Maharashtra Assembly.
Shinde launched a fresh attack on the Shiv Sena leadership on Sunday night by asking how Balasaheb Thackeray's party could support people having a direct connection with underworld gangster Dawood Ibrahim. In a series of tweets, Shinde said that the banner of revolt was raised by him and other MLAs to protest against such support and he doesn't care for his life in the bid to save the party. His tweets could be seen as an apparent reference to senior Nationalist Congress Party (NCP) leader and Maharashtra Minister Nawab Malik, who is in jail in connection with a money laundering case allegedly involving Dawood Ibrahim's relatives.
Meanwhile, the Sena faced a major embarrassment on Sunday after Higher and Technical Education minister Uday Samant joined the Shinde faction, the seventh such Sena minister to do so.
PIL filed against Eknath Shinde in Bombay HC:
A PIL was filed in the Bombay High Court on Monday against Eknath Shinde and other rebel Shiv Sena MLAs for neglecting their official duties and seeking directions to them to resume office.
Meanwhile, Sena leader Sanjay Raut said on Monday that he did not want to hurt anyone's sentiments, a day after he called rebel party MLAs in Guwahati as "living corpses". "I will repeat it, "those who stay in a party for 40 years and then run away, their souls are dead, they do not have anything left in them", these are the lines said by Dr Ram Manohar Lohia. I didn't want to hurt anyone's sentiment, I just told the truth," Raut was quoted as saying by a news agency.