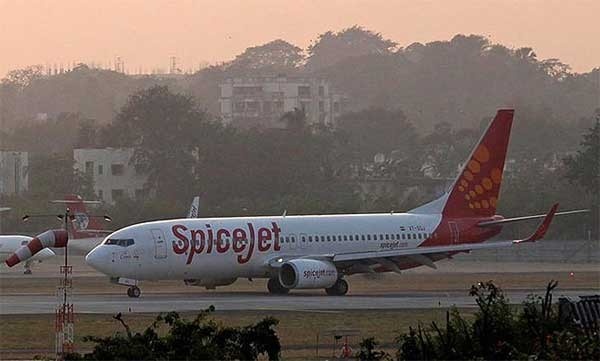 Tyre of a Bangkok-bound SpiceJet flight burst before taking off from the Ahmedabad international airport on Friday evening, a senior official said.
While nobody was injured in the incident, it forced the airport to divert a few other flights.
Airport director Manoj Gangal said the SpiceJet flight carrying 188 passengers was grounded around 7.30 pm after the incident.
"Tyre of SpiceJet flight 085, from Ahmedabad to Bangkok, got burst during the roll, that is before the take off. The flight was carrying 188 passengers. No one was hurt in the mishap," he said.
"Following the incident, the runway has been blocked and seven flights have been diverted," Gangwal added.
The airline confirmed the incident in a statement.
"During take off roll there was a tyre burst after which the pilots brought the aircraft to a halt. Passengers were deplaned normally," it said.