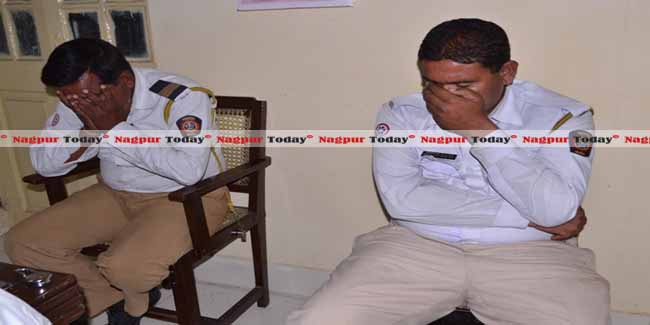 Nagpur News : Two traffic constables from MIDC Traffic Zone were caught by Anti-corruption bureau while accepting the bribe amount of Rs 2000 from a transporter on Thursday.
Constables Dalbeer Sikalwar, 40, and Om Raut, 30, had initially demanded Rs 1000 but later increase the amount to Rs 2000. ACB team headed by PI Nandare Chandpurkar had set the trap to nab the constables at their deployed place- Swavlambi Nagar on Thursday evening.
The complaint was reported to ABC office by Khaperkheda resident Laxman Pande, who owns a transport business on Thursday afternoon. Pande told police that he had received a call from his truck driver in the afternoon who told him about two traffic constables demanding him Rs 1000 to allow him to drive the truck ahead.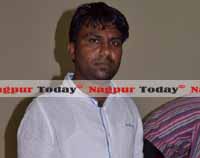 Pande claimed that the truck was overloaded with sand and thus the constables had stopped the truck driver at Swavlambi Nagar. Both checked the documents and seized the truck alleging it as overloaded.
Pande and his truck driver had bargained the amount to Rs 200 but Sikalwar and Raut remained firm with their bribe amount and seized the truck. Pande immediately reported the matter to DySp Narendra Hirewar and as told by the ACB officials, he contact Sikalwar who asked him to come at their deployed place-Swavlambi Nagar.
Police informed that when Pande got agree to pay Rs 1000 to them, the duo raise the amount to Rs 2000 claiming that they had watched over the truck for whole day. Pande agreed to their demand and ACB sleuths nabbed Sikalwar and Raut while taking the bribe.
By the time, the matter was reported to press, police were yet to check their residence.