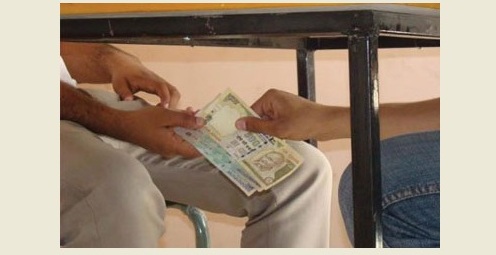 Nagpur News.
Two RTO officials of Amravati division falls under Anti-corruption Bureau's trap set up at their office on Wednesday afternoon. RTO officer Manoj Otari, 44, and Arun Waghmare, senior clerk, were caught red-handed while accepting bribe of Rs 10,000.
Senior police inspectors Bharat Shirsagar and Raju Bahadure laid the trap on the complaint received by truck driver Ramesh Singh Dilbagsingh and advocate Siddharth Gaikwad.
Ramesh Singh told police that on September 9, few RTO officials has booked him under Motor Vehicles Act for overloading of truck and had also seized his truck. Singh later approached his advocate Gaikwad to seek help in the case.
Singh claimed that Otari put forth the demand of Rs 10,000 before Gaikwad and Singh to remove the charges and also give back the licence.
Gaikwad, who was not willing to pay the bribe amount, reported the matter to ACB office. On the senior officials order, a trap was set up by Shirsagar and Bahadure at RTO office.
Police said that while Otari had called Gaikwad and Singh with the bribe amount, Waghmare signalled Otari to take the cash. Both were nabbed when they accepted the bribe amount in their office.