Nagpur: Co incidentally both girls are in their early twenties, hailing from two opposite states of India. One from UP in the north and the other from Tamilnadu in the south.
Their cases are two comparatively rare ones where the rapists were apprehended ultimately and sentenced. (This happens very rarely because most often rape cases aren't even reported and where they are, guilty either not apprehended or not sentenced. It is a very dismal record).
Yet have these two victims of rape achieved 'closure'? Are their lives back to being normal? Will they ever be so – will they ever be happy again?
Unfortunately, the reply is NO to all questions. The Indian Society, even our judiciary and law enforcement, just does not get it: what a girl goes through when she is violated like that and the counselling and succor she requires.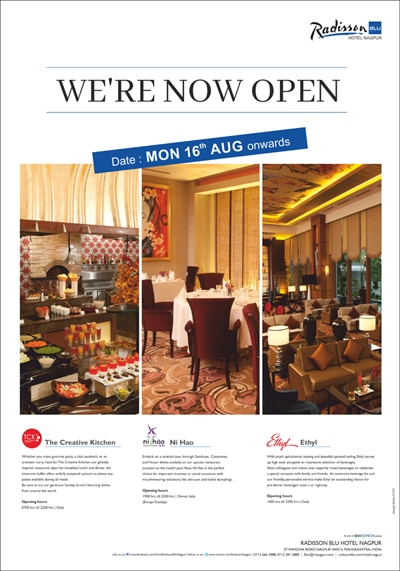 Just look at the fate of these two girls – let's call them Maya and Jaya. Names will be fictitious, but stories are real.
Maya was raped by an MLA to whose her father had sent her to work as a house maid. She was just 17 then. It did not even take a week for her 'employer' and local elected politician to force himself upon her violently. Read what she is now in the 'Indian Express'. I reproduce excerpts here:
'Four years after she was assaulted, the 23-year-old wears only jeans and shirts, wields a revolver goes around settling disputes, notwithstanding the criminal complaints. She is known as the Dabang Didi.
Her hair tied in a neat plait, she has on red-tinted sunglasses and a saffron tikka on the forehead. Chewing freshly cut supari, she adjusts her green shirt, tucks a smartphone in a pocket of her jeans, takes another, basic phone in the hand, and, throwing a white gamcha around her neck, calls out to her security detail, "Let's go, quickly. Case aaya hai."
Just before she steps out of her thatched mud house, she pushes a revolver into her waist belt.
In these parts of Bundelkhand, a young woman moving with seven security personnel and her own licensed revolver, picking fights with officials and not hesitant to abuse those who defy her, is as good a symbol of power as it gets. Some fear her, others avoid her, but "sympathy" is no longer a word anyone uses for this rape victim who has chosen to not stay in oblivion. With three complaints against her now, including two of "misbehaviour", she says she didn't have a choice but to change. "Agar hum aise nahin bante, toh kaat maar diye jaate (Had I not become like this, I would have been killed)." Last month, a court sentenced Dwivedi to 10 years in jail for rape and ordered him to pay her Rs 50,000. '
Why did 'Maya' turn Dabbang ? (Her story sounds kind of familiar, like Phulan Devi's, doesn't it?)
After this girl was raped once and escaped on the second night because she was assaulted again, she returned to her house. What happened later was shocking. She was arrested on the charges of stealing cash and valuables from the MLA's house and thrown into jail – bleeding and in trauma.
It took a national outcry to get her released and the MLA behind bars. But her life had been destroyed by then. She had lost her mother long back. Now she doesn't talk to her father as well, since he still follows the BSP party.
The guy who had promised to marry her, ditched her and married someone else.
She says she will not marry now, but devote her life to saving other 'victim women' like her, or punishing perpetrators of dowry demands and solving disputes between families.
She is not locally popular at all, but feared and almost dreaded.
She goes around with 7 body guards. Village children follow her shouting 'Didi' . She wards them off with a volley of expletives.
The security has been provided on the orders of the Allahabad High Court following reported threats from Dwivedi. People in villages bordering Shahbazpur too seek her help. Often they send own vehicles to get her. Confident her "reputation is established in and around Shahbazpur" now, she believes it is time for politics. After contestiing the panchayat elections later this year, she hopes to join the Congress. "I spoke to Ritaji (Congress leader Rita Bahuguna Joshi) recently, told her my wish to join the party. I also asked her if the party could fund my campaign for the panchayat polls," she says. The one party that is definitely out of the picture is the BSP, though it continues to have the loyalty of most of her family, belonging to the backward Nishad caste. Shahbazpur, located 85 km from Banda town, is an OBC-dominated village. "Not a single person from the BSP visited me (when she was briefly in jail). They didn't offer any support either," she says. The Samajwadi Party offered her Rs 2 lakh, the Congress Rs 3 lakh.
So there you go! Maya is sought after by political parties today…. not because she is a rape survivor, but because she has turned 'Dabang' – literally meaning Outlaw, and has begun taking law in her own hands.
In her queiter moments, she aknowledges that the life she has chosen may very well lead to a violent death – that is why she carries the revolver.
"When they come for me, I will take down 2-3 more with me, I wont go alone" she says.
What has happened to Jaya from down south?
She became an unwed mother as a result of the rape and now has a daughter. She brings her up alone since she has lost her parents too after the unfortunate 'attack' (rape) that had happened on her.
Citing her 'motherhood' status, the High Court judge trying the case actually wants her to 'marry her very rapist!'
Citing religion and its capacity for reconciliation, Justice D Devadass of Madras High Court today referred the case of a minor's rape for mediation between the victim and accused.
The victim, whose parents are no more, is the mother of a child who was born after the rape.
The order came on an appeal and a bail plea filed by the accused, V Mohan, who was convicted and sentenced to seven years and was slapped a fine Rs 2 lakh by a Mahila Court in Cuddalore in 2002 for raping the minor girl. He has not served his term. Two of his associates were charged with lesser offences.
Granting interim bail to the convict so that he could take part in the mediation process, the court said: "…even in Islam, Hinduism and Christianity, there are instances of solving the disputes in a non-belligerent manner. The result of it is very good because there is 'no victor, no vanquished'."
Claiming that a similar case which he had referred for mediation was near a "happy conclusion," (the accused had agreed to marry the victim), the judgment said: "In the facts and circumstances, the case before us is a fit case for attempting compromise between the parties. 'Mediation' mode is best suited to them…Keeping the appellant inside the jail and asking him to participate in the mediation talk will not result in any fruitful result. He should be enabled to participate in the deliberations as a freeman and vent his feelings, open his mind and moorings. 'Where there is a will, there is a way'."
NT feels – Prima facie, one may say, noble intentions of the judge. But look beneath the surface and you see a chauvinistic male who is looking at this whole case uniquely from a man's view point. What about the girl? Does she want to marry and live with her rapist??
Won't it be like letting the Criminal man off, but subjecting the woman to life imprisonment? What else would it be if she was forced to co habit with her rapist?
But the victim says she will never agree to a settlement. "I will fight it out. My entire life. I will show my daughter the way I struggled and fought to survive." "If I go for a settlement, one day my child will question me for taking up his offer of money. If I agree to his offer, may be we will get something. But what will be her future… being brought up as the daughter of a rapist. Even if her father is a rapist, she will realise one day that her mother struggled for her. She will learn it the hard way. That will make her a good woman," she said. She can never forget that summer afternoon of 2008. Two days before her Class X examinations, an undergraduate student assaulted her. "He added drugs to a cold drink and raped me. We knew each other and had common friends. After I narrated this to my parents, he threatened them. My father was attacked. He (the rapist) pressured me to go for an abortion.
He kept denying his role until the DNA report came in. That led to his conviction," she said. –
The entire village boycotted her and her family after learnt of the rape. Many of my relatives and friends stopped speaking to us. My parents questioned Mohan and were attacked. After that, I delivered a baby. She is now six years old. I was all alone these years. I go out to work as a porter when I have no other option. I worked with a textile firm in Tirupur for six months. Now my brother, who is a B.Com graduate, works as a porter to bring some money." "It was unfair on the part of the judge to give such a judgment without seeking my opinion. He forgot that I was the victim… After putting me into this ordeal for seven years, all of a sudden he (the rapist) agrees to marry me. All he wants is to step out of prison by agreeing to mediation," she said. "Only those who live here and see my plight understand the kind of problems I have undergone… There are several ways to make money. But you can't buy dignity. Isn't this order, without seeking my opinion, now asking me to place my self-respect at the mercy of the man who raped me? How can I have a life with him? I can only request the top judge (Chief Justice) to cancel this order."
Thank God the Supreme court interceded after 100 lawyers protested this order and the bail and offer of 'mediation' was cancelled.
Thanks to another order of the SC, 'Jaya' can bring up her daughter on her own without having to add a 'father's name' for various legalities.
But what sort of a life will it be for her and her child?
"When my daughter grows up and asks me about her father, I will tell her he was a rapist" says Jaya.
What is the solution then? What can be done for rape victims in India?
As another victim, who unfortunately was repeatedly raped by her own father and did not have the courage to tell anyone till she was old enough to move out of the house, says:
There should be an international court for women with rules and legal codes of conduct that apply internationally. Rape is not an Indian phenomenon alone. Like how NATO and UN has courts that decide on war crimes… what about the war on women? Why not for crimes that we face daily?
You know I wanted to kill him when I read in the papers what the accused in the Nirbhaya case said about women and rape. One day Mukesh Singh, I hope, will realise that any woman can be a soft target… Boys have to be taught by there mothers how to respect women.
There are so many rehabilitation centers for drug addicts, but why are there not enough for women rape victims? It's like this – whenever you keep a precious gem, it's not safe. You store it carefully within, outside, protect it by tucking it away in a concrete box, still there lurks an element of harm. Women are precious. Their bodies. Their soul. Their identity is under threat.
There's an old Tamil song.
"If a thief doesn't realise his mistakes and change his character, we cannot stop the theft…"
It applies to men.
… Sunita Mudliyar ( Associate Editor )